Beyond all the analysis, past all the breakdowns – the deconstruction and dissection, it is what it is… a guy meeting a girl.
Three and a half years later and there's been hurt feelings, rejection, anger, even despair.
I've tried every angle, every method and approach.
And after all of it, the realization that at it's highest levels, the game is simply one thing – beautiful.
A simple enjoyment of the moment in its purest form.
Sharing a thought, sharing a laugh. Hearing that voice in your head crop up and say "you shouldn't be saying this" and simply ignoring it. Being faced with the awareness of what to do but instead simply letting it rest with "It is what it is"…
So the voice in your head says "Ok, now you should…enjoy".
Go out. Notice a beautiful girl. Take a deep breath. Say to her "Hey, you're beautiful…" let there be a pause, let the be a nervous laugh, then say "hah, that's really it."
Let her draw a sense of easiness from you.
Look into her eyes. Get distracted. Apologize and say "sorry, I got distracted, what was that?" and smile.
Maybe touch her. Not because it's the right move, but because you think she's cute.
Call her. Tell her your bed would be better if she were in it.
Really.
Call her and say "My bed would be better if you were in it right now".
Then say "I think you're super cute…"
Be insecure.
"I wanna see you tomorrow…"
Get frustrated.
"Cancel your dinner, come out with me"
At the end of the day, all you've got is you.
And all she's got is her.
Go first. Let her see you.
Let her follow you.
Smile.
Give her a kiss.
I'm not saying kiss her. I'm saying GIVE her a kiss.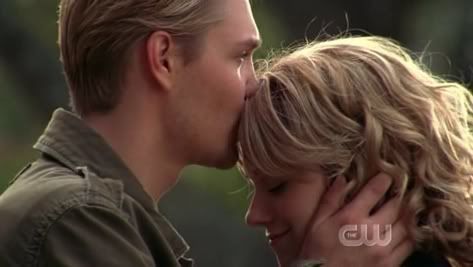 Do it again.
Hold her hand.
Pause… enjoy it. Take a deep breath. Look at her, appreciate her.
Pull her close to you, smell her, tell her what she smells like.
Tell her what you're thinking.
Ask yourself – would her life be better with you in it?
Know that her life would be better with you in it.
Look at her and think to yourself "It'd be fine even if we ended up as just friends".
Kiss her, grin and know that you're going to be more than 'just friends'…
Have fun.
Pull… or stay… it's all good either way.
Text her, tell her you had fun.
Tell her you'd like to see her soon.
Send her kisses.
Tell her you want to come over. Not to get her to come over but just to let her know that somewhere out there there's a guy that'd like her to come over.
Say good night.
And tomorrow do it again. Maybe kissing her good morning, maybe starting from scratch. It's nice either way.
A smile is contagious, laughter is infectious.
Shed the weight, take a deep breath. Have a look around, these are the days.
Sleep time for me – yoga date in the a.m.
Cheers,
Ryan
And as always, add me on facebook and twitter
www.facebook.com/ryanforreal
www.twitter.com/ryanrsd