Unless You Try
--------------------------------------------------------------------------------------------------------------------
In This Article
- Mantra of "try and see"
- "Spill over" effect of pickup
- Predicting catastrophes
- Mixed set scare
--------------------------------------------------------------------------------------------------------------------
I think I made a life philosophy out of this simple mantra. Keeping it simple has always been my credo. I don't believe in complicated solutions to big problems. (More on this in my book "The Physical Game" coming out TODAY)
For the "try and see" approach.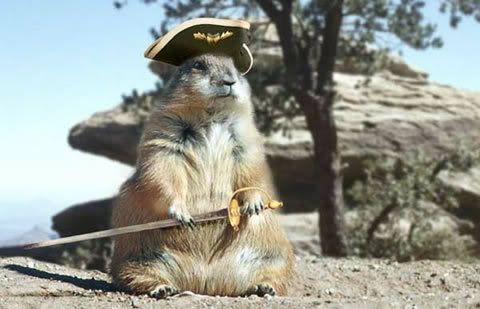 -
Experiment
. "Try and see" what happens has always been a part of my life. When I started to experiment with physical game I couldn't believe the kind of shit I could get away with. Make a girl suck your dick over your pants. Go for it. There is other stuff that I did that I won't even say for the sake of not appearing like a braggart -- most shit that happens in-field sounds unbelievable to the layman. Girls get sexual very quickly when you truly don't give a shit.
-
Keep it simple
. I took a big chunk out of this philosophy from seeing Tim in the field. Whatever it is, just try it and don't overcomplicate the thing.
The Story
I remember an RSD retreat in Greece, 2006. The whole crew was there. We had so much crazy shit happen to us on that retreat we had to make a habit of improvising on-the-go. From being stranded on a dirty hippie island with one water taxi a day, to banging girls, to getting ourselves into unavailable hotel rooms, to hop flying in a small cheap plane from one island to Athens etc. In the end everything worked out and we had some of the best moments ever. I learned that nothing is impossible if you "try and see". I remember being stranded in Ios Island with no hotel rooms available, our entire luggage on the floor of a Cafe at almost 11PM with no prospect of having a place to sleep and Papa walking around the island on an impossible mission to find a place for us in a tourist-packed party island. Not only did he get us rooms but he also got us into one of the best beachfront hotels on the island for a fraction of the cost. It blew my mind. He resorted to a front office contact he cleverly got from a receptionist girl I banged in Mykonos Island.
Generalization
It is customary for guys who take RSD programs to change other parts of their lives. The program and newfound confidence has a "spillover" effect on their jobs, friend relations and overall life. Plenty of dudes leave my program and decide to quit their "chode" jobs -- I don't endorse this -- and go on a world tour. They think "if I can get women, I can do whatever I want with my life".
This "spillover" effect leads them to take on new challenges: new jobs, embark on new business ventures, etc. Confidence breeds confidence.
"I am Tony Montana, a political prisoner from Cuba ...give me my fucking human rights!"
You can play the system when the system has no play with you.

Remember:
When you crystal ball interactions into major catastrophes, you reduce your "try and see" capacity. You expect the worst so you won't try. You feel like if you approach a mixed set the guy will beat you up, however unlikely the prospect is. You would be surprised how many guys won't approach mixed sets because of this fear.

The Mixed Set Scare
I approach mix sets all the time, I know they are the simplest. My mixed set skill has gone through the roof because of this. I have gotten so good at befriending guys in set that I have ended up "amogging" the girls at times. Sometimes guys start talking to me all at the same time and the girl leaves the set and I have to chase her back into it. It has happened on a couple of occasions -- I see my girl getting ignored while guys mob me with high-fives and ask me questions like little school girls. I have tried to patch this up by approaching girls first but still I get it once in a while.

COACH INSIGHT
If you are afraid guys will "beat you up" you might want to think in terms of worst case scenario here and evaluate the situation more realistically: "The worst that can happen is that a jealous boyfriend beats me but it is unlikely". So you go ahead and "try and see" for yourself. Since you know worst case scenarios are unlikely you will approach with less fear. The less fear the greater your "try and see" capacity. You will be more action-oriented and less analysis-based.
Soon your "generalization" will kick in. After a couple of good interactions with guys in mixed sets, your mind will "generalize" that it is always positive like that -- your mind will rule out the chance of a worst case scenario. Your fear will be reduced.
You can apply this generalization concept to every area of the game: opening girls "out of your league", getting physical from the opener, making out, pulling to dance floor etc. For every good experience you have, your mind will do the "generalization" job. Your fear to do those "scary" feats will be greatly reduced to the point that fear is almost gone. For me to have any fear approaching after doing this for more than 5 years, I need to crank it up manually. Simply, I am not afraid of doing anything anymore.
So after generalization, your "try and see" meter will go up. You will just try and see what happens with those things you are scared of doing.
Good hunting!
Steps to success
- If fear was not an issue how much would you try in the field?
- What is the worst case scenario of approaching a group of people? Can you handle it?
Ready To Master Your Dating Life?