THE

FORUMS

Posted

November 25th, 2012 at 8:30 PM
Trusted Member
Join Date: 10/28/2009 | Posts: 4974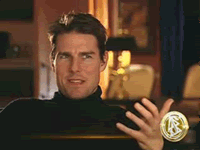 20min:20sec
Alex, you cheeky cunt; you sir are officially my favorite instructor.
"That is what happens when you are naturally attractive!"
Of the entire rsd crew, Alex is officially the most cheeky/10!
I proudly award Alexander the Cheeky award of the year.
Alex, come claim your prize!
For those of you who have not signed up to see this cheeky instructor for free tour, hot seat, boot camp
http://alexattitude.com/
__________________
Jlaix: You are rather cheeky I admit but the self amusing authentic avi makes it impossible to hate!
Tyler:This is ultimately one of the keys to the game -- viewing EVERYTHING AS A JOKE. It's ALL funny.
Tim:`How can I make this fun?
brad:This thread got Ambiguity banned, you can thank me later.
Zack G: Ambiguity is becoming the Howard Roark of RSD!
Alex: "The famous ambiguity!" + "This is what happens when your naturally attractive;
Ambiguity: I don't chase, I replace. #CheekyInnit!