THE

FORUMS

Posted

November 9th, 2012 at 2:55 AM
Trusted Member
Join Date: 08/22/2006 | Posts: 2390
This is about NO BS, straight to the point style...
Lets be realistic you will get "flaked" on but as you'll find out later, its NEVER YOUR ISSUE. The main thing about my method is the usage of little to no effort and still tons of options. The side effect is you will NEVER be MISINTERPRETED AS NEEDY.
Why do I call it "time management"?
- You will never need to do a day2 ever again
- You will barely need to text and surely will NEVER CALL
- Women will be seeking you out
Most community guys due the following which I do not do...
- Calling, you've already killed the urgency for her to see you face to face. Just add up how much time will be spent if you were following up on 5 girls.
- Texting "Back n Forth", the dreadful footing where the guy is looking for an opening to throwout a meetup
- The "seed planters" who when he number closed already setup a day2 and now just keeping things afloat as the DAY ARRIVES.
Now it can all work given enough "experience" BUT the amount of time wasted is highly apparent. Going any of those 3 routes is time consuming and requires MANAGEMENT. I know some guys have spread sheets. Now constrast that to me where at times I don't even have numbers saved and had women texting me almost EVERY NIGHT.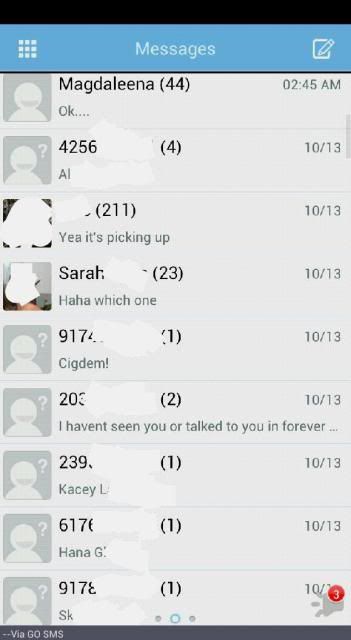 My Philosophy
The foundation is that women must take some responsibility for her social/sex life. Any flakes that come up is essentially her not taking responsibility. However, she has my number so whenever she is ready to take some responsibility then she can hit me up. With that said...
- Texting is 100% a logistical tool for you to meet face to face
- You're either leading things to HOOKING UP or her "coming along" with you and friends (aka other girls) never 1 on 1
The 1st Interaction
This is where the "community" tries to diagnose flaking as a result of interactions that weren't solid BUT everyone has had those interactions that were amazing, hours spent and NO RESPONSE. The true problem stems from YOU and the pressure applied.
The more you TRY is the more likely she will flake relative to how BORED she is and what her other OPTIONS of "guys trying to get her" are. So when your making out with some hottie in the club, talking about how you guys will go kayaking at your local lake, in that moment it sounds great BUT then she is back at work getting texts from david the dj who wants her to hang in the dj booth as he does the open set at the local shitty club.
What do I do?
I give my number to women for social reasons and tell them to text me there name. So technically the #closed me and texting me. Depending on the situation I go as far as saying just text me if you wanna know about xyz social BS. What does your phone end up looking like...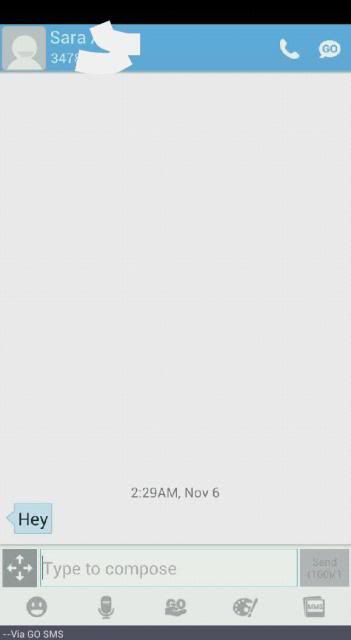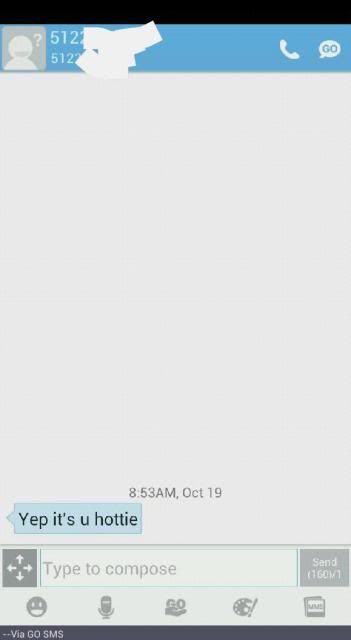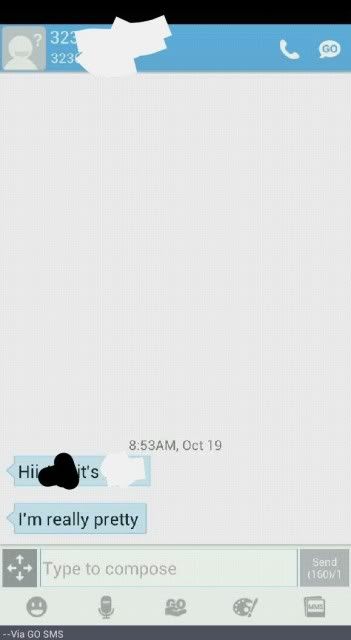 If you noticed, I still have not text those girls even once. That is because I have nothing to text at the moment...
- She hasn't texted me
- I haven't felt to urge to invite em to "come along"
- I haven't assumed she wants to hookup
Avenue #1 - She Texts Me
This will happen more and more over time especially when so many women have your number. I probably went 2 weeks straight where atleast 1 girl texted me. See she has already texted me so the "who's this" BS or "just another guy chasing me" thoughts is thrown out. If she texts, I either move towards "invites" or " hookup oppourtunity"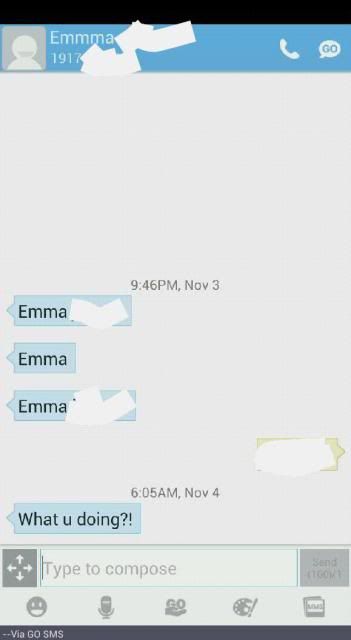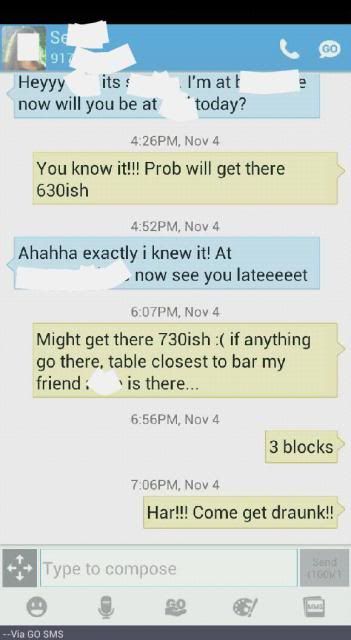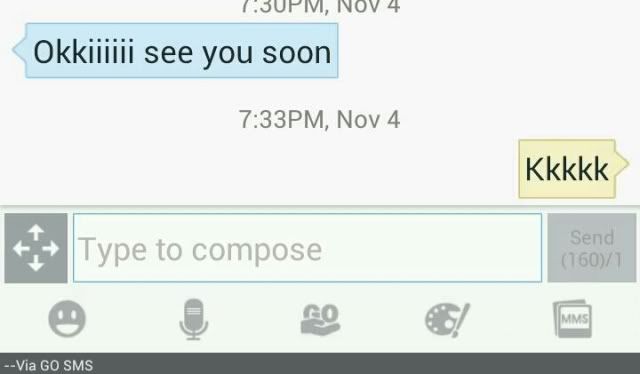 The other kickback that is AWESOME is due to you being this way random girls weeks, months from now will randomly hit you up. For instance...
(Lost phone, no contacts so chick text me number on facebook)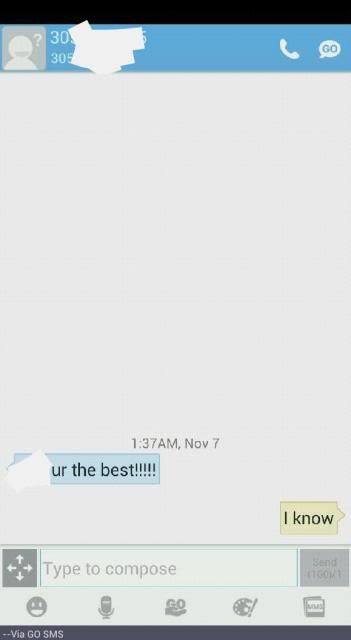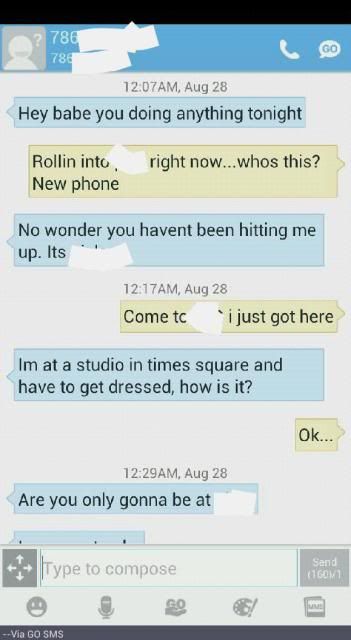 So already we do absolutely nothing and these chicks are texting. You might think LOGICALLY that sucks as if you have NO CONTROL. Welp, you're wrong...
- If you are picky about who you give your number to then its only those women who can text you
- A chick being able to text you is a huge leap for her and almost always puts her as the CHASER
So you give 5 fake tit lingerie models your number on a night out on vegas and ONE was guaranteed to text the next day. What type of chick are you probable to bang? Duh, a fake tit lingerie model because only they have your number.
Even more scenarios, assume in the past month met 3 fitness chicks, 2 models, , 1 stripper, 4 hipsters.
- You're out during the night doing you and every so often say 1-2x a week on any given night a 2 chicks hit you up and YOU CHOOSE which one to bang. Keep in mind your already out meeting more women.
- You're home staying in and get a text at 5pm, she comes over for 7 and you hookup. THEN a 2nd text comes in at 9 and at 1030 a second girl comes over. YOU DID NOTHING.
Avenue #2 - Invite
Your doing it anyway so whether they come or not it doesn't matter. You're going to the museum welp invite some GIRLS to come along. NO ONE ON ONEs this isn't a date...
NOTE, due to losing phone and just getting one back 5 days ago, I haven't been inviting people. So had to use some old texts I had uploaded already.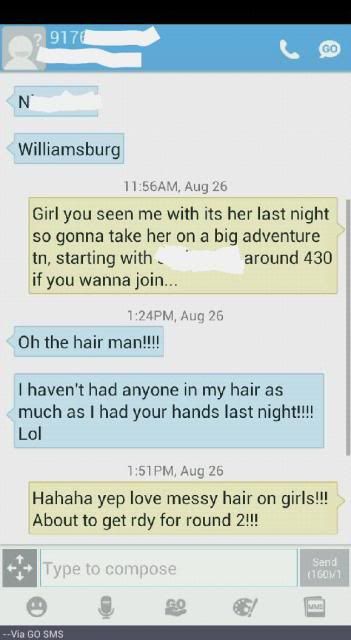 The gist of it is that I do it in a "I'm doing xyz with friends your welcome to come along". FRIENDS are ALL THE WOMEN I texted who will all potentially be out with me. This is how I end up out with 5 girls and 3 of them I madeout with prior.
Whats happening is you are SAVING TIME no need for day2s, as one day with 5 of them negates it and you simply pick and choose the ones you like.
So not only are 2-3 girls with you at your local fair, AT ANY MOMENT another girl could be texting you looking for you. AND you can always meet new women too.
Avenue #3 - Hookup
The gist is, you like to live a simple fun life, hooking up is no big deal. I personally rarely do this since I rather spend a night partying than having sex. (Yes you heard it right) I can always pull at the party later.
Essentially you text her along the lines of "Yea I might be free to come over on xyz date or xyz date...I'll see" assuming her texting you is for her wanting to hookup.
If its no go, I simply text "cool, well text me if you up for fun, I am always out n about..." and leave the ball in her court. Remember SHE NEEDS TO TAKE SOME RESPONSIBILITY. You just saved tons of time because its just hooking up not some college thesis.
The more fluid way is whenever they text like in all the examples in this post, simply texting "I suppose you wanna meet up?" She responds, ask for address and tell her a time you'll get there.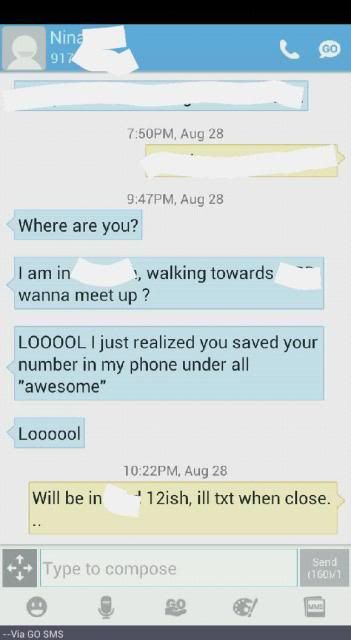 At the end of the day it comes down to CHOOSE without wasting time/effort. You got women hitting you up and your essentially having a day2 with LOTS OF WOMEN AT THE SAMETIME. If you wanted to be a lazy ass just text to hookup on each chick and hookup back to back tk back.
IMPORTANT NOTE, I don't do this anymore although its highky effective. I would simply tell chicks to text me later in the night and maybe I might hookup with them. This was very profitable and only remembered it just now.
Bonus Texts
I have noticed this has helped women take more responsibility for their social/sex life...
"MOMENT PICTURES" - I noticed I would send pics of me and the chick together. Usually its the wilder ones where I am kissing them or licking there tits
"INVITE w/Pictures" - Before I lost my phone I had lots of fun pics so I would send it to kinda give them an idea of how I live my life. I did this with a well known model chick and she at first was scared which I laughed at her. Next day, she says "I looked back on it and those pics actually looked like alot of fun.
So for instance, I'd send this pic and text "Gonna round up a crew of crazies and pre-game at my friends apt...Feel free to join..."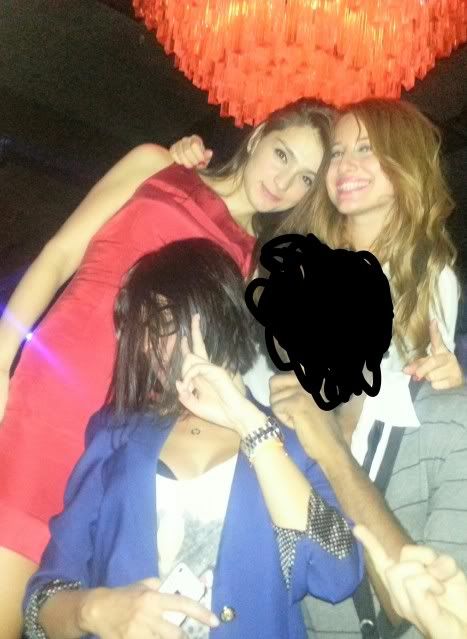 "Who is this? Picture" - Sometimes I don't invite chicks for months and so they think who's this. I then send a pic of me with a hot chick hahaha. Sort of a "Life is going good, just seeing if you wanted to come along" gesture. (NOTE, lately if I don't text in ages I just send a pic saying "You alive? You've been missing out on some crazy times".)
So a who's this text would be me sending "Distant Light!!!!"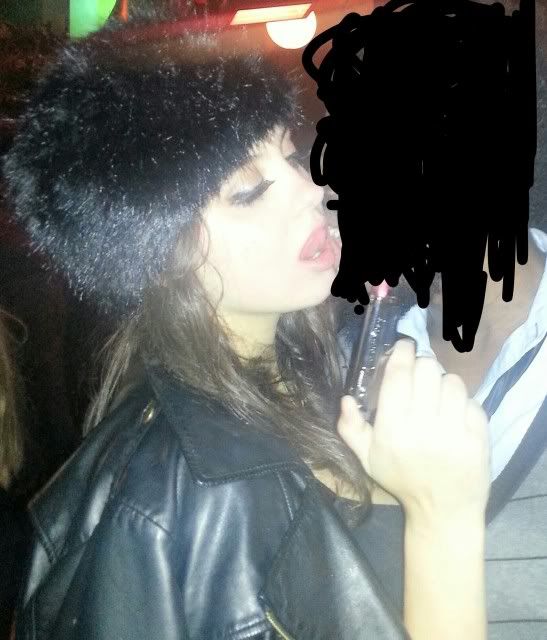 All In All
This method alienates all the past BS of why chicks flake. From this viewpoint its irrelevant to wonder about making an interaction solid.
Women are hitting you up all the time and your constantly having women come along or maybe your just hooking up. Regardless, you basically discard day2s and time wasted on phone. Let the women worry and plot how they'll hookup with you. Meanwhile your doinf whatever whether its home sleeping, out meeting more women or having sex already.