THE

FORUMS

May 18th, 2013
Whykeykey (proper spelling) in Honolulu-Free Tour and Hot Seat Aug 2012 Tyler/Julien
Posted
August 9th, 2012 at 3:33 AM
Trusted Member
Join Date: 05/14/2012 | Posts: 1967
Honolulu August 2012
LOL not sure what to write for this review. Sitting in the Honolulu airport about to get on my plane to San Franfagsco.
I feel like I got know Honolulu a little bit during the week I was here. Always wanted to find out if Hawaii felt like America (number one) or a foreign country.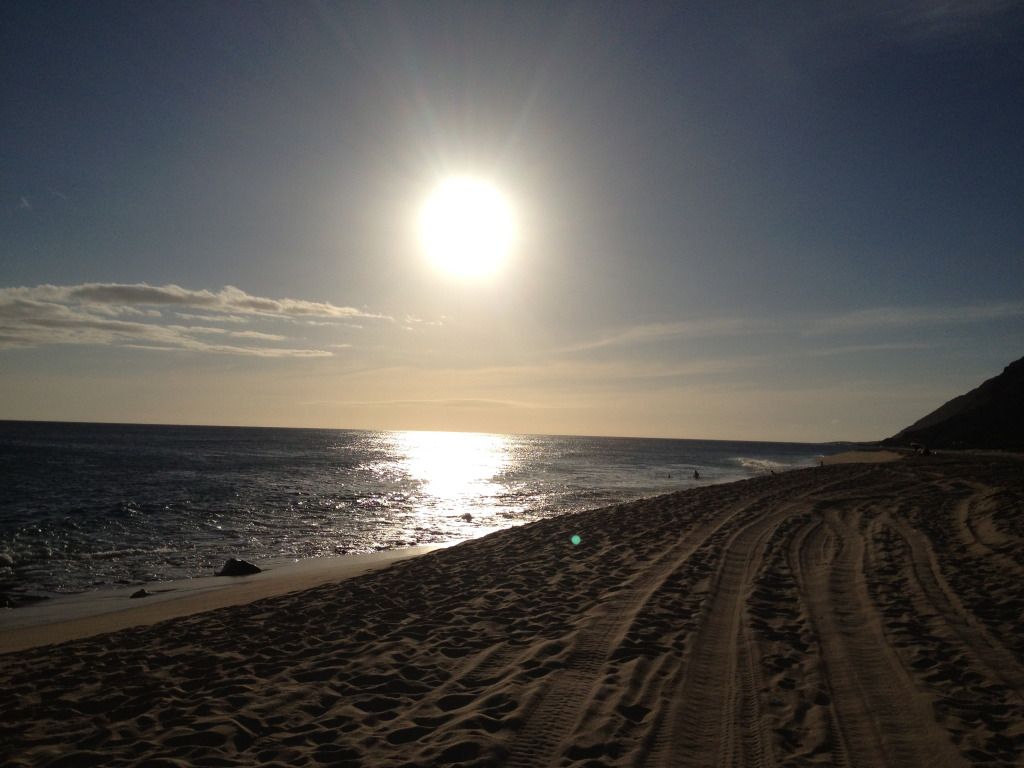 I honestly don't know the answer to that. It's definitely pretty much America, but it's not America at all b/c of all the dumb street names.
And GOD those tourist employees on Waikiki in any hotel or whatever always say "aloha"; and "mahalo" or whatever thank you is in Hawaiian.
It's a shtick they put on. I want to say back to them, "hola" or "bonjour mothafucka".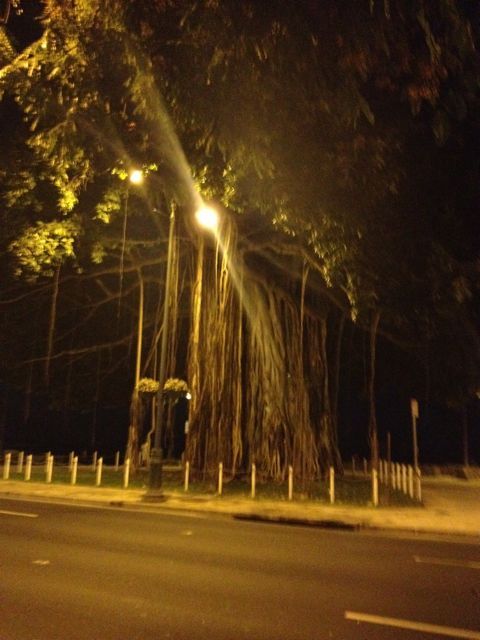 Adios bitches.
Fuck I have a sore throat.
I also hate Asians. That might sound racist……b/c it is. I need to figure out how to interact with Asians, b/c I love Asian girls, but I don't know what the hell is going on with them. I say hi to a cute AZN girl and she just starts vibrating with fear. I'm just a white man.
Ok so let's see, this is a review so I gotta review stuff.
Uhhhhhhhhhhhhhhhhhhhh. Blankkkkkkkkkkkkkkkkkkkkk.
I don't know where to begin, so maybe I'll start from the top.
I'll just write about my experience from when I arrived to when I left. Then you the reader can be properly jealous. (Unless you were there too).
I like learning social skills stuff. Mainly b/c it's so hard. But when I learn the smallest thing it's so rewarding.
I love AZN girls. Why they got to be so crazy? Where is Asia?
Going on trips like this involves so many different experiences and taking action like going out a bunch, that I feel like it's been a month since I've been back home in Austin, rather than only a week.
Canal
I am stuck in time. Even the lines at the airport were all not moving at all. They just weren't.
Met a bunch of dudes this week. How gay does that sound?
Seriously, I think it's some kind of truth of the universe that has come out for me that there are cool wings in every city that I get along with amazingly well. The main reason is b/c I'm an extremely sexy man.
Thursday, I met up with an old friend who I grew up with, hadn't seen him in over 7 years. Went to Mackapu'u beach, which is the one below in the new Julien video. Spent an hour or two boogie boarding or w/e it's called. So much like the journey of the game, just trying to catch wave after wave, continually starting over, just like continually approaching new girls. No wave is the same, but all girls are dumb bitches. God I'm so witty sometimes.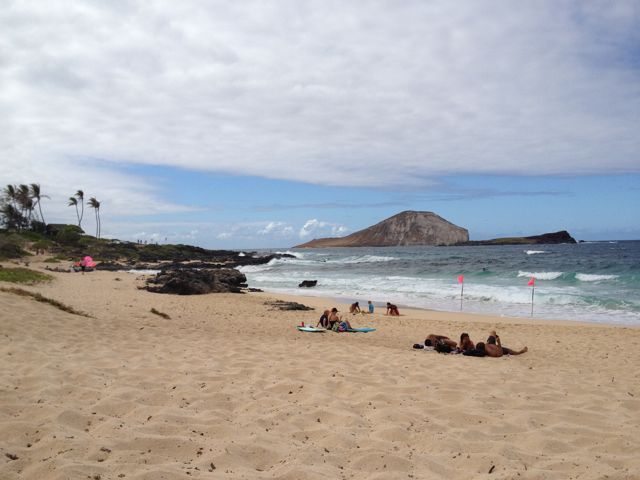 Julien is really good at explaining social conditioning and standard narratives.
If I lived here I would probably surf and stuff a lot. But I think this place is too small for me. Maybe not though. At least I'm not Canadian.
Free Tour was sooo sweeeet I thought. I gave Tyler some extra strong kombucha. He got enlightened just like it says on the bottle. It was super funny. And Julien did a speech before too. It's so sweet to have multiple RSD instructors at those events. I think Julien was glad to be back in America (we're number one). Everyone knows that the universe rotates around America. That's why it's the "stars and stripes". Yeah it makes sense.
Sweet building
And met Mehdi at Free Tour, cool dude, we hung out a lot this wknd.
Going out Thursday was fun, but uhh Honolulu doesn't have the best bars in the world in terms of ratio of girls. This one time I opened a slightly fat Australian girl. She was down to come home with me. But god damnit my ego didn't want to bang a fatty, she wasn't that bad tho.
Julien was the tallest person in Senor Frogs.
My logistics were kinda weird too. I stayed in a room at a lady's apartment off craigslist. I wasn't sure if she would be cool with me bringing girls home. Yeah I'm a pussy.
Each morning I would go get some kombucha and stuff from some health food stores nearby.
Friday was pretty epic. Went over to Mehdi's place where Tyler and Julien were staying. It was super sweet to be hanging out with them. I remember sitting there talking to those guys and thinking "how did I get here?" and also "I'm glad I meditated today". And Tyler's girl was here too, cool seeing her.
Pretty epic view from their place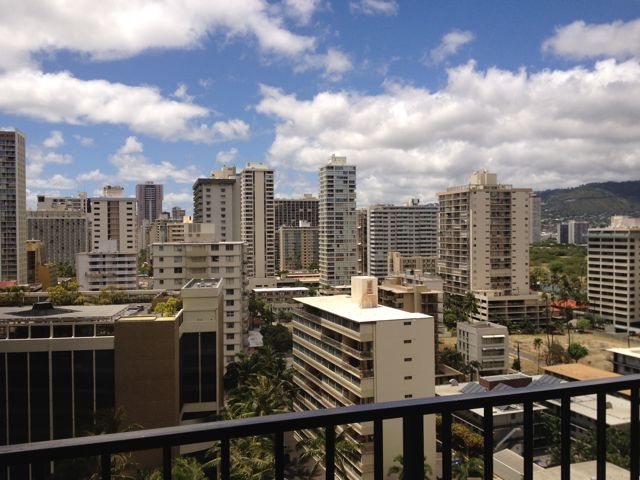 Went with mehdi, owen, and girl to an amazing health bar café. Got a green juice drink. I would later get an acai bowl when I realized I could get it w/o granola. And I also later got the veggie wrap which was amazing. I ended up going there a lot this week.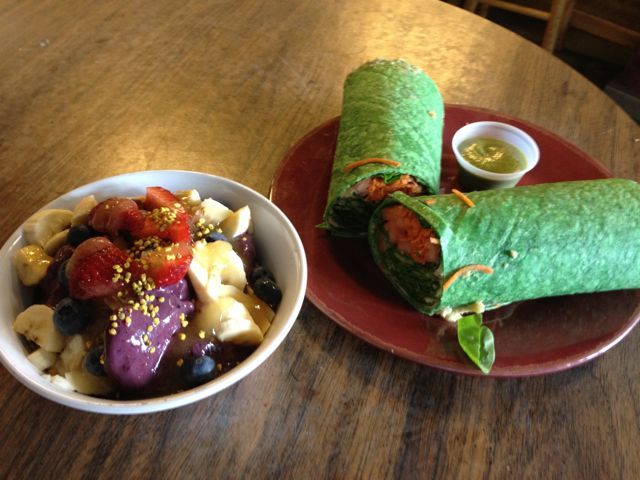 Health Bar (I already miss it)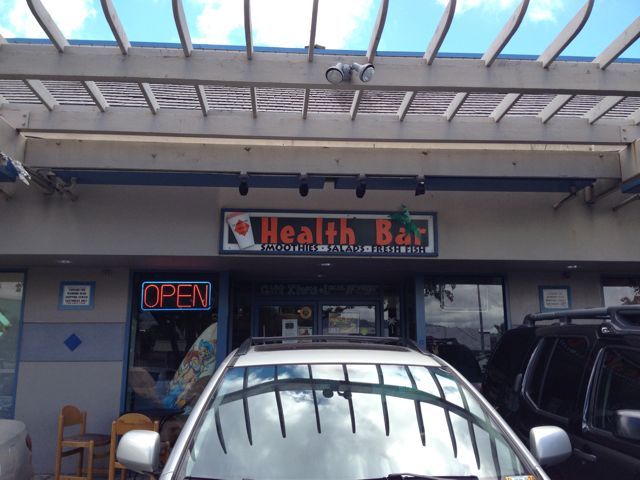 Me and Mehdi drove out to the west side of the island. Pretty cool stuff, we got stuck in the sand b/c Mehdi is such an amazing driver.
Alright I gotta take a break from writing I need some sleep and immune support.
Ok I'm back now, it's 8am in San Franfagsco.
This is one hell of a picture of SF
Went out Friday night to "first Friday" in Chinatown, which was an area of bars and the street was blocked off, so kind of a mini Austin 6th street.
I had to hammer out approaches for about 45 minutes and then I got pretty focused. The bootcamp was there too. It was just super fun I thought. I went back over to Waikiki to meet a hot black girl I met on Thursday. Hung out with her and her female friend, and "almost pulled", she gave me a ride home at 5am but wouldn't come inside.
First Friday downtown-Mehdi and me
Saturday went to Hot Seat. I got to be "light switch guy" again. Put that on your resume. I can turn the lights on AND off whenever I want.
Hot Seat was super sweet. The first time I went to Hot Seat I felt like it was a "long day". Now it feels like a leisurely lunch. I think I have stamina now.
I also have severe memory loss, I can't remember specific terms and stuff, I'm very nontechnical, so I just have to keep hammering away at reference experiences and hot seat vids. My unconscious brain does the learning at Hot Seat.
Let's see. The 3 main things Tyler teaches are entitlement, buyer seller dynamic, and free hand jobs. (I forgot the last one.)
During Hot Seat I went to go meet up with a hot lady at a pool, but she wasn't there, what a bitch.
Saturday night was sweet. Went to a sweet club called…..what was that called…….uhhhhhh…….started with a V I think, no wait it was called "Addiction". So loud and crowded. I went in and did lots of approaches one after another. But I couldn't get "the focus" going. And it kinda made me pissed. I did get one number somehow, and I pulled a hooker off the dance floor (those hookers are (not) hard to get).
Went to this lounge bar next door. One time I saw Tyler and he is making his girl and another girl makeout hahahahaha. Sweet. I was still pissed that I couldn't get "the focus" in the last club. It was b/c I knew that I was capable to getting it, but I just couldn't quite get there.
So I was doing approaches in this bar, but it was kinda "try hard" and "stressed".
I got to see a Julien demonstration where he emotionally berated a girl and it was amazing and shocking. Just a brief example too.
THe tree of emotion, where Julien was born.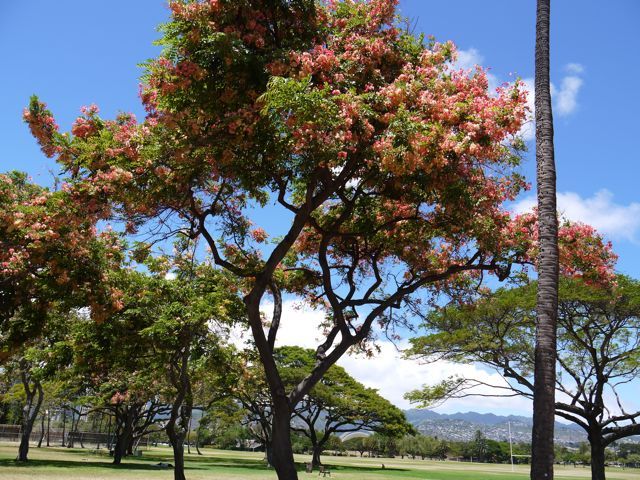 I met a Filipino girl and somehow left the bar to get food at mac 24/7. We were there for a while, I'm kinda annoyed with these stupid ho's b/c they just keep acting like bitches (how do they ever get laid?). My girl actually did have "cute facial expressions".
Then all of a sudden Tyler is standing there and talks to the other ho's for a few minutes. And then Julien says some shit to one of them. All that made me feel better for a while, so that's interesting.
But when my girl left she wouldn't let me get in their taxi, IDK maybe I should have just got in unapologetically. So that was kind of an "almost pull", well at least it was something along the process of pulling.
Then I thought I was gonna meet up with the club girl I got number from, but I guess she was just fucking with me.
Bird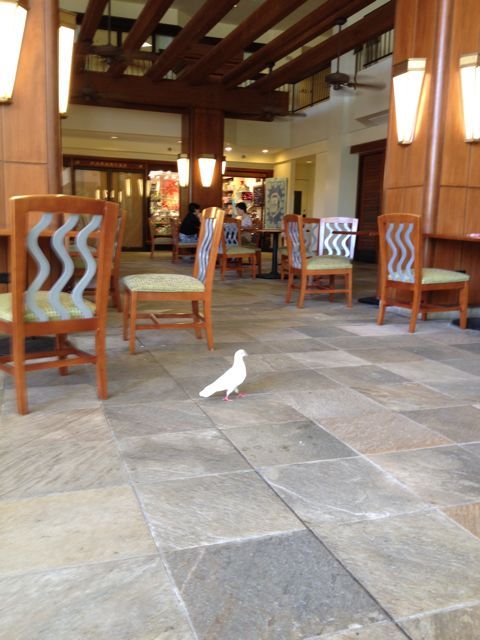 Went surfing on Sunday with Mehdi and Longboard. It was really fun, but my stomach got torn off.
Julien Hot Seat was really cool again. I asked Julien about how he learned how to be emotional with girls, he said that it was something he felt self amused by so he worked on developing it. I kinda want to get some of that going.
I actually got to go to a movie with Tyler, Julien, and Medhi afterwards. We saw "Rekall". I left halfway through b/c I thought I was gonna hang out with that hot black girl. But it turned out to be a flake, I love these ho's so much, they're so considerate.
That movie was fun to watch but I don't think it had any discernible plot at all. I didn't know what was going on. But still, I'm curious what happened in the second half.
Monday I ate again at the health bar café, and got some Kava which tastes like dirt but makes my mouth numb.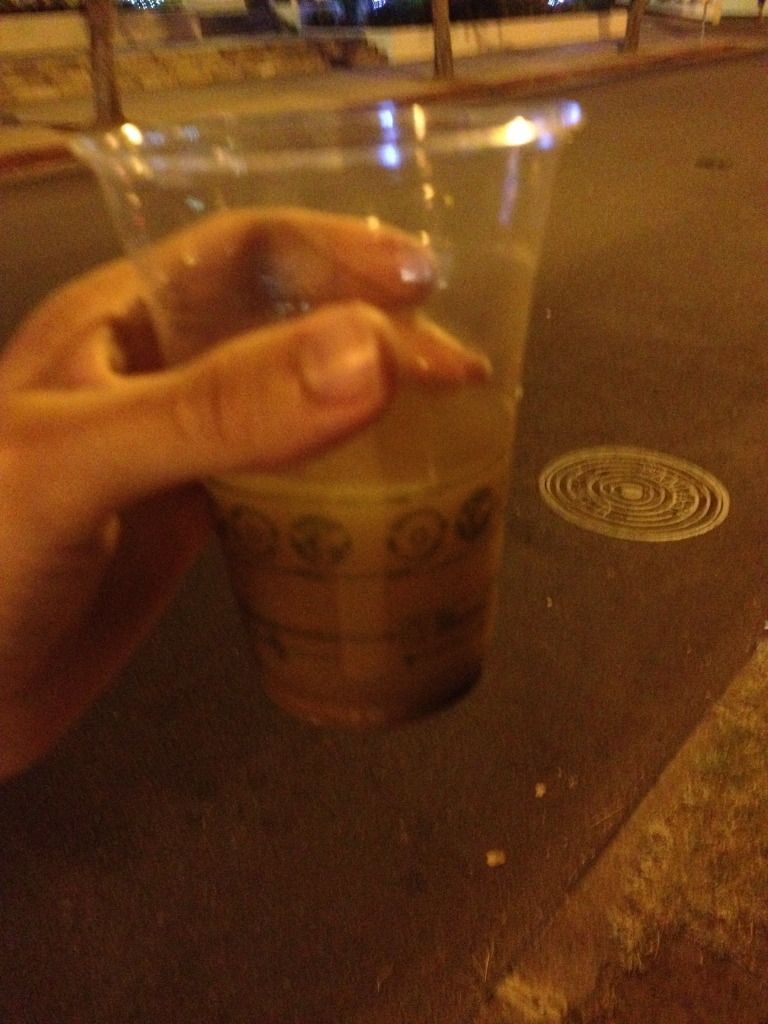 That night I was out with Longboard. I ended up competing with 2 other swiss dudes for a cute Australian girl. LOL. I beat one guy. I was obviously the most interesting guy out of the 3. The girl didn't decide until the last minute, then at her hostel she said "David, I'm going to go with him". LOL. This reminded me exactly of the Tyler Hot Seat video with that European girl and the sex party. I wasn't butt hurt at all. I just said nice to meet you, I think the guy was surprised by this.
Tuesday I was planning on renting a moped and driving around. But I guess I lost my driver's license somewhere Monday night, so they wouldn't rent it to me. I was kinda mad at the universe at that point.
Actually got some organic soup in SF airport, that was nice of the universe. Split pea soup.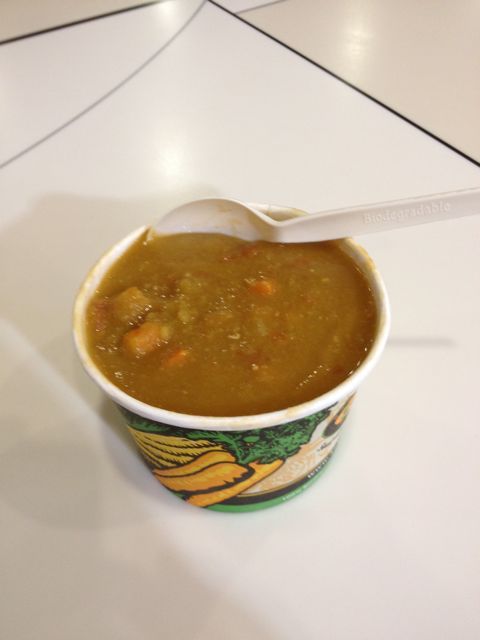 This trip was really sweet. It seemed like every night I had my version of an "opportunity" to hook up with a girl. So it's cool to have that consistently. And I got to hang out with Tyler and those guys a little bit, that was super sweet. Tyler told me how he hung out with Mystery for a while and learned game. He reminded me of how important peers and wings are to learning game, to keep motivation and inspiration going. So I gotta keep up hanging out with cool dudes that have a positive influence on me. I wish I could hang out with Rocky.
__________________