THE

FORUMS

January 16th, 2019
Ding Dong Dave in DENVER-Tyler Free Tour & Hot Seat July 2012
Posted
July 17th, 2012 at 8:03 AM
Trusted Member
Join Date: 05/14/2012 | Posts: 3708
Ding Dong Dave in Denver
Another adventure. Not everyone has to do this, go to multiple hot seats in a year.
One guy in Denver did one Hot Seat and then he dated an NFL cheerleader. Fuck yeah.
I have to do this, to invest in myself. I'm a slow learner and the way I see it, I don't have a choice.
I will get laid or die trying, haha I don't have a problem with that at all. It doesn't matter to me anymore that I have to keep going out so consistently and taking action.
But I have gotten incredible results this year for me personally. I'll be honest, I've fucked 4 girls this year in 2012, and before this year I had never slept with more than 1 girl in a year. I've been with a total of 9 girls--full disclosure, don't want to come off as a pimp when I'm not. So of course it's a major success. I think my brain is like "holy crap, hold on a second, gotta get used to this success". I've also madeout with who knows how many girls this year, like over a hundred possibly. For my brain, this is ultimate maximum pimp extreme.
I've been going out for almost 2 years now in case you're wondering. In all honesty I've already achieved what I wanted when I started. Now I see how much I can get laid if I keep it up (pun intended). I love girls, so many cute girls and sexy girls.
My biggest issue is emotions. I have to work hard to build positive emotions. So going to new cities for the weekend and approaching girls makes it challenging for me. It also challenges me to go to the RSD events and try to be positive around a group of people (as lame as that sounds).
If I get stressed in a situation, it's really hard to maintain good emotions. But it's cool to keep trying.
But you see why I'm saying this??? I'm showing you that traveling and going to Hot Seat and going out highlights your weaknesses and helps to make you a better person. All of this helps me learn more about myself.
Those hippies in Colorado-I think this is puaofthefuture's car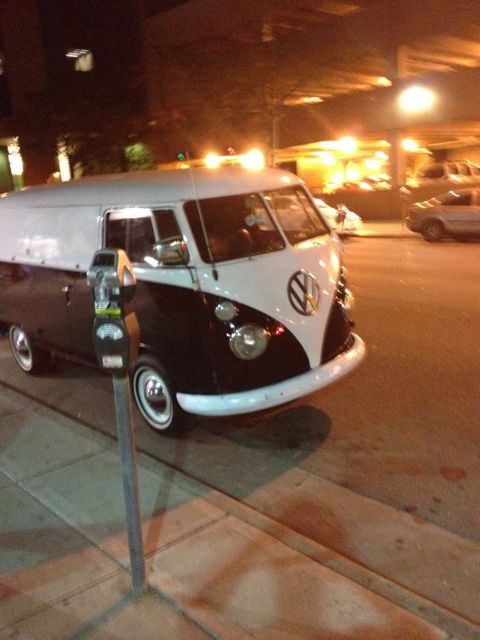 So yeah Hot Seat provides the challenges that I need. It's hard to admit that I have these "lame challenges" that seem "petty" but fuck it I can't lie, gotta do what I need to do.
It's also a challenge to have a "full weekend" during these trips. This includes eating healthy, going to all the events on time, meeting dudes to go out with, go out each night the whole night. Just do everything that there is to do. No excuses for being "lazy" or "tired".
I have some kind of work ethic that just makes me do this. Other people that don't have this behavior I see them as pussies. I guess I'm pretty lucky to have that characteristic.
Because it's not like I'm doing anything "extraordinary", I just decide which hot seat city to go to, then I just go there, go to the Free Tour and Hot Seat events (there is no effort in this, I can just sit there b/c Owen or whoever RSD instructor takes responsibility). That's the secret, this isn't that hard, at all.
And then I meet dudes at the events and (hopefully) go out with them. It usually works out pretty well.
So the whole weekend involves, going to the events, going out, and sleeping and eating. Drink kombucha yo.
It's so simple in my mind, and yet so legit.
The reason I write these reviews is b/c it's fun, and to inspire people to go have adventures in other cities. Go to Hot Seats for maximum bonus adventures, or just go to cities on any weekend anyway.
I guess there are gangsters in Denver too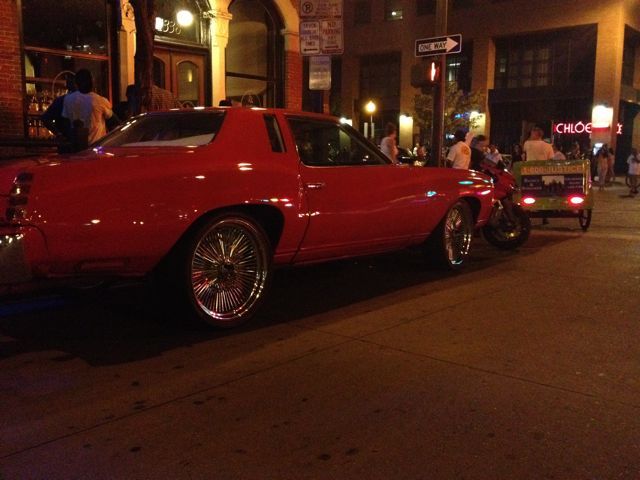 Also, I bet you can see that I'm trying to persuade other people to do this stuff what I do. Haha that's true. But this is the inner dialogue that goes through my mind in how I rationalize it all.
So it's like Julien says. "Adventure. Adventure. Adventure." But he's talking to girls who are retarded sometimes in seeing the adventure in front of their anime eyes. I guess we gotta treat our brains like girls sometimes, just be blunt and fuck it, just do it. Drink coconut water too, yo.
That is why when dudes are indecisive about going out on any given night, I say stuff like "dude the girls will love you tonight" "the girls will love (your race) type of guys" or "I saw some girls checking you out earlier".
And just like girls, dudes kinda believe me on some level. They say "oh yeah good point, girls love my race".
Haha, I think I'm just showing how to deal with the human brain. Girls are pretty dumb, but so are guys too I guess.
And this is my process of how I "inspire" myself to go out every night.
--------------------------------------------------------------------------------
--------------------------------------------------------------------------------
--------------------------------------------------------------------------------
Free Tour was really cool. It was so long ago though haha. I'm sitting in the Denver airport right now on Monday night. Free Tour was like a year ago.
Owen always has new ideas to talk about (I would know I've been to a million of them, and hint hint I still go.)
And then I'm thinking, "damn someone should record what he's saying, this is sweet, and then I remember that he is recording it with the video camera". Nice.
Owen made a cool comparison to ginseng root. He said that apparently a ginseng root that is 1 year old is likely to die b/c it doesn't have immunological properties developed to help it survive. But if the root lives past 15 years then it is likely to survive past 100 years b/c it's is so strong. Owen said this is the same as psychological immunity that dudes can develop by going out. And it helps explain why some dudes "give up" before they get past the first year or a short period of time.
The secret is to trust and know that with time your psychological immunity gets stronger the more you go out and talk to girls. Just gotta keep developing it.
Is my plane delayed or not? WTF is going on here. Airports are way too crowded, the masses being herded around. Who wants to fuck in the bathroom? I can dream.
That's why Hot Seat weekends are sweet. When you look back on them, they seem like a dream. I think that's what the journey feels like.
Buy kombucha at whole foods, I went there during hot seat break
------------------------------------------------------------------------
-----------------------------------------------------------------------
--------------------------------------------------------------------------------
Madeout with some 19 yr old at beta on Thursday, and went out with some of the Denver guys at Free Tour.
My bro lives in the area so I was staying with him. We went up to Boulder Friday evening to go to this hippie place that serves a bunch of health drinks. It's called "Tonic Lounge" if you ever want to go. Dude it was crazy though. I wanted to go b/c they serve a drink called "Jun", which I think is a super strong kombucha, like 2% alcohol. But the catch for me was that it also has a bunch of strong herbs and stuff.
So I got the "love potion" (why not right??). I guess it was cool, but man it fucked me up, felt super stoned on magic herbs. That drink was definitely some kind of MAGIC KOMBUCHA.
LOL I guess it was a "good idea" to try this stuff. But I'm so sensitive to food, I think it was just too much for me. My brain got a bit out of balance. I also drank some absinthe there, but it was a healthy absinthe, fermented and stuff.
I'm not gonna drink that MAGIC KOMBUCHA again though, not for a while. Even my brother who drinks normally says he was "really stoned" too.
Zoomed in on the boulder mountain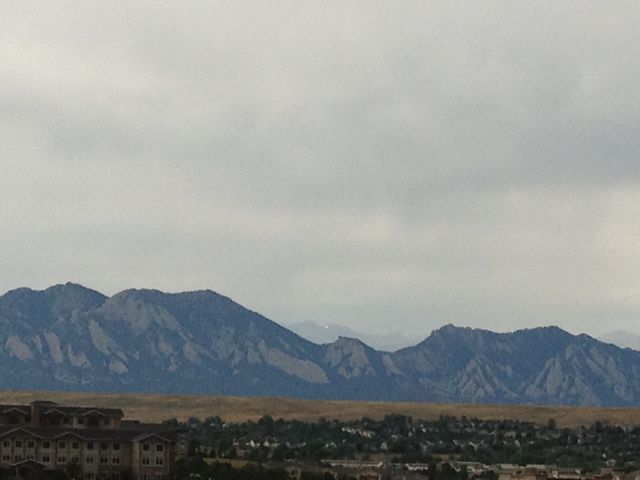 Those Boulder hippies to me are what a heroin addict would be if he was the exact opposite of a herioin addict. They are all into those crazy herbs and you hear their conversations about super hippie mystical energies, ha……ha………ha.
The Jun fucked me up. I went out in Denver that night. My brain was all fuzzy and I couldn't easily have an extended conversation with any girls. I knew that my only choice was to keep approaching and wait for the Jun to wear off.
And all 3 of my Denver wings didn't go out on Friday. So I was rolling solo, that's cool though I can do that if I need to. But yeah they were huge pussies.
I kept doing approaches, and they started to get a little better. I was finally feeling pretty good after like 2 hours of hitting it, and then I run into Owen and the bootcamp on the street.
That was like the universe rewarding me. I just get inspired when Owen and the bootcamp is around, it's just cool to approach girls and be around those dudes doing the same thing.
I'm not gonna go up and try to have a conversation with Owen while he's doing bootcamp, he's there to help the students who pay for it. But it's cool to say what's up to him or high-five him.
That's the mountain next to Boulder zoomed out
I'm always trying to inspire myself and if others inspire me that's cool too. Owen can definitely inspire me. I try to open some girl walking by, and I kinda give up as she keeps walking, Owen says in the background something like "Gotta go harder than that!" Haha I realize yeah that was pretty weak. I go back to her and it was a little better.
I also madeout with some random black girl, she was pretty slutty and crazy, but pretty cute. We were trying get her to come to illegal pete's for food but she was too dumb.
It's those small mini-adventures that are cool.
I keep approaching random ho's. Then I go to illegal pete's to see if anything cool is happening. It's like 2:30am. I'm talking to owen about diet or something outside and a girl walks by who is crying a little and emotional.
I walk with her, and try to make her feel better. She was pretty sweet. God damnit she was walking to her house and she was saying "I know I should let you walk me home but…….I……..just……..can't. She laid her head on my shoulder, it made us both feel good. In my head I'm like "come on girl give me this last minute street pull!!!" LOL pretty fun.
I always go for the "last minute pull" these days.
Then I go "almost pull" this other mega cutie at a pizza place. Whenever she said "pizza" my knees would melt. It was like if a cute squirrel said "pizza", but the squirrel was a cute blonde girl.
Here is Boulder, I wonder what language those hippies speak
--------------------------------------------------------------------
-----------------------------------------------------------------------
--------------------------------------------------------------------------------------
On Saturday Owen asked me to do security and the lights during Hot Seat. Haha that was kinda cool. My brain is such that any little new thing is a challenge, so even something basic like that was still a challenge.
Saturday night was probably my favorite. Went out with amazing1985 for a while. Then we walked down market street. Ran into the bootcamp again. I raged it with a bootcamp student for a while, I love when dudes just want to keep raging til the end. He was super cool too, the Indian guy (nondisclosure of name).
I opened this cute girl standing there, she turns around and it's owen's girl. We LOL'd.
But she was so cute and sweet. She was at Hot Seat and on the bootcamp. I think that type of thing just adds value to the situation, makes it more dynamic.
Here is late night street game (fuzzy picture)
Owen showed me the opener they were trying that night. I did it on some girl and she says "uh some guy just said that exact same thing". LOL.
Another time I tried to open a girl, I kinda give up, and in the background I here Owen mocking me, "Dave is done!". So in my head I'm like "noooo, I'm not done yet!" I keep going and it turns into a decent interaction.
It felt so good to rage it with the Indian guy until the bitter end.
-----------------------------------------------------------------------------------------------
----------------------------------------------------------------------------------------------
------------------------------------------------------------------------------------------------
Sunday I didn't learn my lesson from the "Tonic Lounge" in Boulder, because I went back there again. I loaded up on some other health drinks. Got some Brain On, their version of the almond delight, and a 10 minute oxygen session. LOL I think all this stuff was just too much health for my body, I was pretty fucked up again. Those Boulder hippies are weird as shit.
We did some day game before bonus day, I got an insta-date with a black girl. I saw her later.
At bonus day Owen asked me to play the videos while he went to dinner with his girl. No pressure. I can totally feel how someone would feel the pressure when people come to a paid event. I showed the Julien vids he told me to, and then a few more Julien vids that I wasn't that familiar with. Then Owen came back, I was happy.
Went out with the Indian guy and the asian guy from bootcamp afterwards. They were such cool dudes. Then that black girl from the insta date texted me her address. Nice I might get another Sunday pull.
Go to her house despite stressful GPS navigation failure. So sketch when I get there. Go meet her outside her house, she is on her phone, black guy pulls up and gets out. Fuck me I'm white, I'm likely going to get stabbed now. Adventure.
Turns out he's her cousin. She says we met at starbucks, he calms down, I blurt out "nice to meet you" and maybe (in my head) "thanks for not stabbing me" and "I think I'm more gangster now" and "does this mean I'm black now?"
So weird, this girl lived with her cousin and his kids and her mom. They are all awake at 2am. WTF I was hoping to come sneak with her into her bedroom.
I didn't know what to do, so I decide to try something and then go if it doesn't work. I say "show me your room". We go upstairs, her mom's room is right next door with her door open and she's awake, I wave at her, yay. This girl is like 25 but this was her living situation.
I kiss my girl and leave. Hey at least I went through the process, and now I'm more gangster. And I didn't let that prostitute thief in Seattle ruin my image of black girls, them ho's can't hold me down.
That's a maserati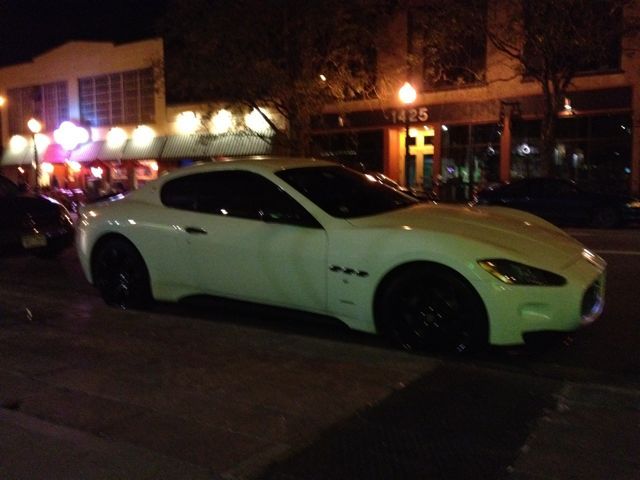 LOL my "reviews" seem to lack actual "review" of the events. But I think my point is that the events kind of form the basis of the adventures you have for the whole weekend. That's why it's good the Free Tour is on Thursday, b/c it starts the adventure off then. And then Saturday you go in with not much sleep and you might be thinking about "last night" and what you should have done differently with those "crazy ho's". And then several hours of Hot Seat videos will basically clear up any confusion. And you also might see the bootcamp out and get even more inspired. If you can't get inspired by an RSD weekend, then you're fucking dumb as shit. (This is what I tell myself).
And then sunday is another adventure with Julien footage. And I seem to often have good results on those sunday s anyway haha.
And seriously. If Owen did film for another Hot Seat next year, it would be so epic. Just putting that out there.
At least can you see the adventures??? What are you waiting for??? LOL I'm actually saying this to my brain right now.
Oh yeah, I met Seth from the Hot Seat videos, he was here this wknd, that was sweet.
===================================================
===================================================
===================================================
===================================================
Back to Austin, good homebase
You think she's tryin to make me jump through hoops?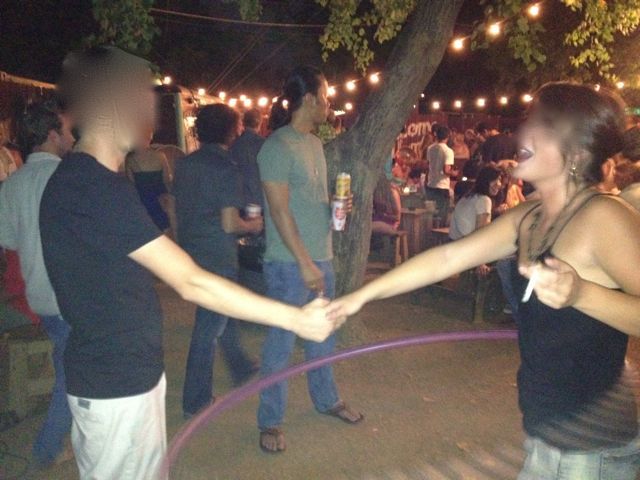 ##### If anyone is interested in a NEW ORLEANS HOT SEAT then speak your mind here, or on the main forum, or some forum, or PM me, or email RSD. Tyler said he would come to New Orleans sometime this Fall if there was enough dudes (like 10 or more). I want to do this b/c of those hot southern girls with accents (like that Mississippi girl in the Julien Hot Seat video). ######