THE

FORUMS

Posted

June 19th, 2012 at 11:14 PM
Trusted Member
Join Date: 05/14/2012 | Posts: 3708
Sleepless in Seattle
- FT/HS (Tyler/Jeffy June 2012)
____________________________________________________
_____________________________________________________________
______________________________________________________________________
(This part is me on 0 hours of sleep Tuesday morning, had to catch a 5am flight, shows state of mind that Hot Seat gives you.)
Who knew people raged it so hard in Seattle? What the fuck is Seattle? All it is is a bunch of seagulls and rain. Probably just go there and get rained on and maybe get mugged by a black hooker. No one parties in Seattle b/c they just smoke the bongo in the park. What is a bongo? Probably just a bunch of guys sucking dick, smoking crack, maybe hooking up with trannies. And then they wake up and drink Starbucks and smoke the magic weed. Fucking gangsters.
The first thing when you get to Seattle is you think "where the hell am I" "I'm basically in fucken Canada". I've never heard of any pickup guys coming out of Canada, let alone Seattle, they would be too pale and white, too short, and terrible dancers. Not to mention balding.
These people are so white in Seattle that I come in as a regular white person looking the normal shade of white, it's like I'm black. I always knew I was black. I don't live in igloos and do the "Eskimo switch" like these blubber-eating penguins.
Oh yeah great to be in Seattle in the summer in June and its freezing here, these people are maniacs they need to fix their weather.
On Thursday I met up with Cat. First thing he says to me is "I am an extremely sexy man". Fuck yeah.
Went to Free Tour, Tyler and Jeffy told us "how to pick up girls". It was good, but they should have taught us "how to pick up Eskimos".
Went out after FT, saw some polar bears.
Met adjunkie. He has a beard.
One time at a bar, I high-fived Jeffy and said "nice beard". He was most likely wearing the said beard to combat the polar ice caps. He also would probably use it as a defense against the arctic conditions in San Franfagsco.
I kissed some girls and I liked it.
I saw some hippies on the street.
Who killed Pac?
One girl was named Coco, she liked guys with 10% body fat.
Matt281 is 10 feet tall. He uses gallons of milk to pull girls.
I found the seattle version of the "almond delight", which was called the "cacao pow". These hippies are so high.
I drank some sauerkraut juice, I liked it.
Kombucha is so strong here that you need to be of age.
There is a bar called amber, I raged inside her. She said I could come inside. It was warm inside.
Everyone has a beard they think it will help pick up girls. They don't realize that all you need is 10% body fat. The beard adds too much weight.
One thing I like about hippies is that they live in seattle.
Was this weekend real? I don't even remember what happened. I don't drink alcohol, I take care of myself, I have two kids, Vincent and Bernardo. Perfection. Irrelevant.
Two minutes. Two minutes.
I want a beastmode t-shirt.
I wish I could get a blowjob on this airplane.
Saturday was cool, especially the part when the black girl who I kissed was actually a nice little prostitute who stole all my money. I'm just a pale little white man. She had "black friends". I hope she buys some good crack with my $40.
Stayed at a club until 5am, everyone was rollin on those hipster drugs.
I did some epic text game on monday to day2 a blonde girl who was kinda fat but she had such a cute face, sexy voice, and big tits. It was worth it.
Pulled a girl from a dive bar on Sunday and had sex. I told her "I don't want your friends to judge me". She said "I wish you would have came inside me."
On Monday night these Armenian girls said that they had friends named "Armen". Go figure.
It rained in seattle.
I fell in love. I got robbed. I have no beard.
I will sleep when I get home. I was sleepless in Seattle, that's the only way to be, gotta be alert b/c polar bears will rip your heart out shamelessly. Where is the sanity, vanity, and sensibility?
People don't make sense, they just ramble like they're lunatics, where is the logic?
I think fat people should not be allowed to be in a crowded area like an airport. Put 'em in jail.
I love you, we have a special connection, it's a shallow love right now b/c I hardly know you. I hate you, you're done in this town. No I love you, look at me, listen to me. Who are you?
By now you have been able to gain a strong understanding of what Free Tour and Hot Seat is like. From my review you can say to yourself, "I felt like I was there in hot seat." Revel in my relevant descriptions and wording. I just wanted to write about the universe.
Wanted to make sure you know exactly what Hot Seat is like before you go, now you can go with full confidence of the precise things to expect.
Who knew the universe would be in Seattle of all places? I wouldn't bet $40 on it.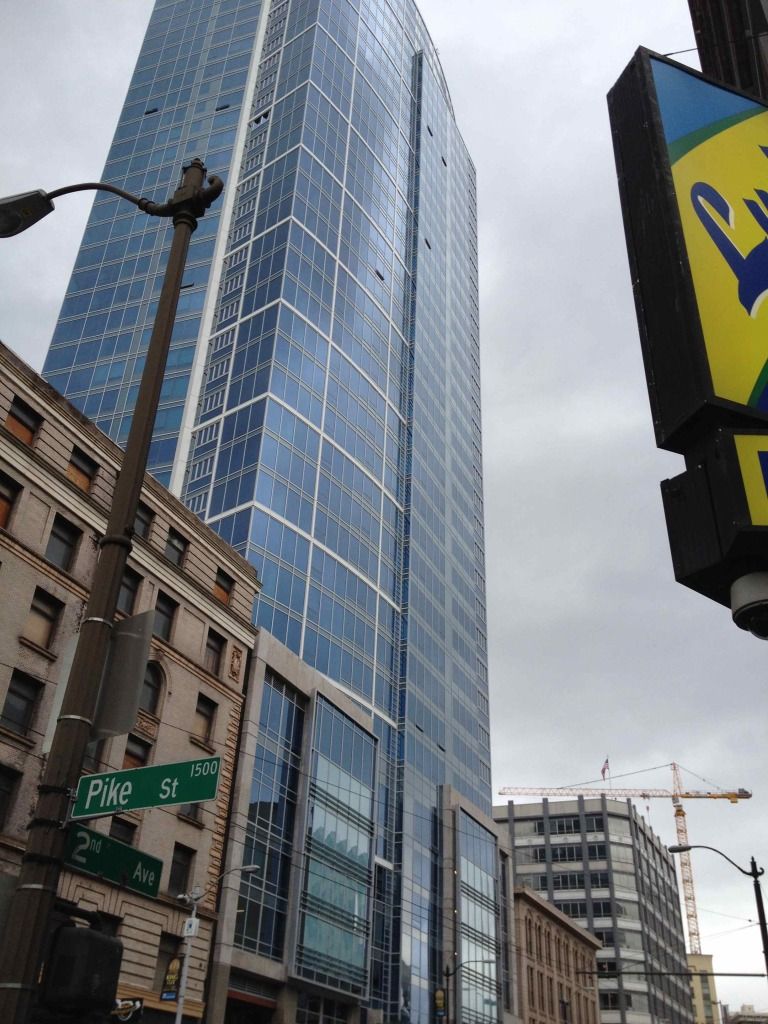 That's probably why I lost $40. Gotta bet on the universe.
I'm not an eighty-year-old fat man.
Oh yeah this makes sense.
If I ever own my own night club, it will be called "Pimps and Ho's".
______________________________________________________________
________________________________________________________________________
__________________________________________________________________________________
(This part is me trying to be logical, still 0 hours of sleep.)
It is so satisfying going to different cities across the United States and meeting and pimping with rsd guys. You seriously have to ask yourself what other kinds of travel do you want to be doing right now? Do you really want to go on a "vacation" to "wherever" and "see the sights" and be a "tourist" homosexual?
I'm really not trying to sell rsd programs to anyone. I'm trying to show people that there is an abundance of adventures out there for pimping girls, and it's extremely fulfilling to do this.
I'm sure basically everyone on this forum knows of rsd guys in different cities that they've never met. It's almost like they are never real until you actually meet them, they only exist by their field reports and their avatar.
I will remember these trips for the rest of my life. It is full on glory days right now, it really is. I always feel like I'm cheating at life when I go to another new city and pimp it for a weekend. It's not really fair to have this much fun and to keep challenging myself, b/c most people don't have something to work on continuously, and so their lives are relatively "boring" b/c nothing really changes for them.
I want to spread the love here and try to show people reading this how cool it is to travel and pimp it. It is one of the best decisions you can make right now.
The way to do it is to follow the Hot Seat schedule and go to the city that is scheduled, from Thursday-Monday. You don't have to do hot seat if you don't want to, it's not necessary to have the adventures and learn massively.
And you can make decisions to make it "more legit". This time I decided to stay Monday night as well b/c there is a good Monday bar in seattle. I had to get the "cheap flight" though on Tuesday at 5am, so the only thing to do was go out Monday night and then go to airport w/o sleep. It's now 9:30am mountain time I still haven't slept but I "feel good" because being w/o sleep is sometimes a "good decision" b/c it helps you to "see things differently."
Travelling also highlights your weaknesses massively, which can be uncomfortable initially but that's how the growing process feels.
My main weakness is the emotional side, managing my emotions and generating positive emotions, and being able to "mindfuck" myself into building momentum when my state crashes during the night sometimes.
What you need to do is plan ahead of time by contacting rsd people in the city at least a few weeks prior. Then you will already have a crew to go out with. Otherwise you can meet people at the Free Tour.
But I highly recommend hot seat, it's really a no brainer, it will only help, and it just helps make the weekend more complete.
This weekend was successful for me. Every weekend that I go to Hot Seat is successful. The only standards for success is to go (and go out). I mean I felt like I did pretty good this weekend, I don't think I ever did anything super amazing, but I was still able to kiss and makeout with like 20 girls, day2 with one girl, and have sex with one girl. I think it's so cool to have those "results" without "trying too hard".
The next Hot Seats I go to will be successful too.
Tyler mentioned this in Hot Seat on this weekend. He said that if there was a program like this when he was young and had a full head of hair then he would go to like 20 in a year and learn everything he has that much faster than the 11 years he's been in this. So I just feel like I have the opportunity to go to a bunch of hot seats and "learn how to pick up girls" and take advantage of the "product" that Tyler offers.
I actually should have gotten laid in Austin (I got the tip in) and Boston, and maybe SF before this. Which is cool, it's cool just to have an abundance of experiences and "chances". Hot Seat can be valuable enough that you try to "get laid on hot seat" just like it used to be to "get laid on bootcamp".
Global Pass is probably the best deal in the history of consumerism. Tyler has said that he tries to mix it up and change it up each Hot Seat for the people that go to multiple events. I personally wouldn't care if Tyler was a robot and it was exactly the same each time. I would still learn so much each time. But Tyler is always adding new stuff and I'm like "I'm cheating at life."
At this Hot Seat Tyler talked a lot about the journey. The path. Going through the ups and downs, learning from "fucked up experiences". It is pretty crazy how the next morning after a "good night" and a "shitty night" I feel basically the same, back to normal. That is the universe telling me that "good job with last night, but of course you have to start all over again today, gotta start building momentum again, can't avoid the fundamentals".
For example, even though I've been "getting better" lately, I definitely still have "bad nights" where I can't seem to "get into state". My only choice is to hammer it through, and I always feel good that I stayed until "the bar closed". Sooner or later I am going to get a pull on the last approach of one of those nights and it will be amazing.
One idea that I have that I think Owen should try sometime "just to try" is after Hot Seat on Saturday he should tell everyone to go to the same club. He could tell us to not bother him teaching bootcamp and those technicalities. But I think it would be a sweet "experiment" if 40 Hot Seat guys went to the same club and pimped it hard. I think it would be a "positive" thing b/c the girls' buying temperatures would eventually have to increase to monumental proportions, and then we would rage harder than anyone has raged before, or something like that. I think the girls would just "be in heaven". But this also could be a bad idea, who knows.
Personally, I would much rather be in a club full of pimps and ho's rather than chodes and ho's. Does that make sense?
One more point is that learning how to "get girls" is really cool. I have always wanted to do "something cool" in my life, and learning pickup is definitely cool at this point in my life. It is probably the "coolest" thing I have been involved in so far, and it is rewarding that it is something I can commit and put a lot of effort into it, and to expend my creative energy into a hobby.
I'd much rather be sleepless in Seattle than anything else.