THE

FORUMS

Posted

March 13th, 2012 at 2:14 PM
Trusted Member
Join Date: 11/08/2006 | Posts: 6316
I was pulled over last night by cops just COVERED in vagina. I mean I stepped outside in the cold and it was wafting off me right in their faces. I was like, "
WHAT
."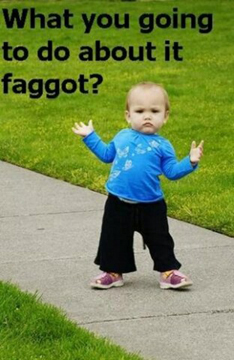 For the full article (3x long) go here:
http://manwhore.org/lay-reports/laid-chased-cops-caught-act/
Abridged version:
I banged this girl in her car last night doggystyle. I make her back up that little pussy on me back and forth without me moving, and usually I don't enjoy this kind of thing but I realize this girl has something special going on and she's going to make me cum. I've never had a girl do this before. It's intense. I come so hard by the time I'm done I'm roaring while intermittently biting her shoulder and side of her neck.
Ten seconds later I realize a car is coming up behind us, I get my shit straight and tear out of there only to have the damn thing flash it's siren because holy shit it's a cop. I look for my wallet when they come up and can't find it so I get out the car to look for it- slip the condom wrapper in my pocket which one of the officer sees me do but doesn't know what it was. That's when the fun starts.
The cop asks me to stand a few feet away with another officer. I do this without thinking. He immediately steps in and leans into the vehicle with his flashlight. I have a big internal "wtf" and say "
Excuse me officer, what are you doing?
" He doesn't answer. I say "
Officer stop. I do not consent to any searches
." He says "
Well you shouldn't have anything to hide
." He actually leans back into the car at this point and I say "
Excuse me..
" He looks up and I catch his eyes at this point. "
Once again, I do not consent to any searches. Step away. You are BREAKING THE LAW, RIGHT NOW
." He literally wilts right in front of me- shoulders hunch in and he ducks his head. Steps away from the vehicle.
Being yelled at and told by a random dude wearing an inside-out Affliction shirt covered in vagina juices (doesn't get more douchish than that), that he's breaking the law, and having that dude be RIGHT, does not make for a good night for him lol. However the girl gives them permission about 30 seconds later and they start searching the vehicle lol.
The situation we're in is absolutely absurd. She's dripping my semen down the inside of her thighs and I'm standing there wearing a condom torn to rags slowly leaking my own juices into my boxer briefs as I stand there talking to cops. The smell of vagina rises off me as the cold air forces my body to give off heat. I'm literally standing there fully conscious of vagina clouds steaming off my body looking an officer in the face wondering if we're both thinking the same thing.
I wonder if the steam was pink.
One of the officers tells another officer to search my pockets for whatever it was I put in there. I say "
Uhh.. absolutely not. You have no just cause
." The officer says "
Well if you won't let us search you then we'll give you a restriction so you can't come on this property
." I look at him with a big wtf because actually that does kind of suck. But I say "
Really? I think it's pretty unlawful that you would try to coerce me to give up my rights by threatening me with that
." I didn't realize at the time how absolutely genius that was.
Anyways we stand around a bit more and I make buddies with the cop guarding me and the girl has started talking to one of the other cops and come to find out they know each other's families and he knows her dad's church, lol. They take my id, write some notes down, come back and say they're NOT issuing me a restriction (woot woot) and we go on our merry way. Yay!
__________________
My free dating advice blog w/ pics, articles, video blogs, and double helpings of debauchery!
http://manwhore.org
How to sext
!!
Look at manwhore. The guy is so ugly that I think he's face was on fire and they put out the fire using a baseball bet.
But he has the `energy`.
-rsdn


Get the

Manwhore Text Displayer

app from Google Play. And learn Text Game

I know what you are.
Say it.
Manwhore.
Are you afraid?
No.
You shouldn't of said that.

I'm the world's best predator, aren't I? Everything about me invites you in - my voice, my face, even my smell. As if I need any of that! As if you could outrun me. As if you could fight me off.

Manwhore