THE

FORUMS

Posted

August 30th, 2011 at 9:04 PM
Senior Member
Join Date: 08/25/2011 | Posts: 106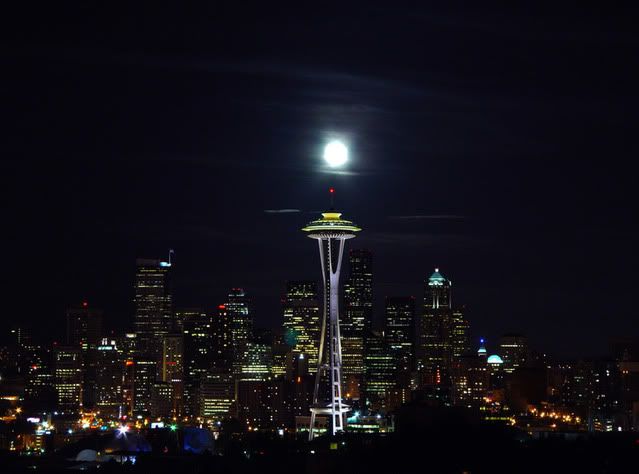 Welcome to my playground, the city of Seattle. This is the story of my own self improvement, here for all you guys to see. I'm out here grinding and struggling with the game just like everybody else, so I hope this motivates everyone here. I'm 20 years old, soon to start my sophomore year of college. I've choosen the streets of the city because it is DEF one of the hardest venues to get females. In college, cold approaching is much easier because theres so much commonality and is DEF a warmer social environment.
In my experience, DAY GAME STREET GAME in a major metropolis is harder than night/club game. (At least 18+) Many guys talk about having stronger "Anxiety" when it comes to day game, although logistically day game should be easier than the club scene. (Lowered shields, less male competition) In clubs, at least you have SOME TO NO SOCIAL PROOF/COMMONALITY, whereas in city street game your INITIAL SOCIAL PROOF STARTS AT NEGATIVE. In clubs, there is commonality by virtue of being in the club together. In city street game, getting approached by a stranger usually means nothing but bad things. Also, there is no alcohol soothing your social anxieties.
You'll notice that I'll get negative to lukewarm to somewhat cold reactions AT BEST. My goal was to approach 50 sets in an hour, so my interactions are very short. I'm only working on opening, and I found it very hard to extend convos on the streets. With motivations from Jeffy and Ozzie's books, here are my efforts.
Approach 1 of 50. Can't let a girl's bad reaction effect your state. I was talking 'bout whatever I wanted to say, not looking for any validation or saying the "cool" thing. The more negative external validation I got, the more I was just amusing myself.
This was around approach 15 of 50. One of the warmest reactions I got all day. Girl was with what was prob her mom and grandma, and they were just standing on the sidelines the whole time lmao.
I really sound all hard/gangster, and I talk really sloooow. I'm not fronting, this is my natural personality. Never knew what I truly sounded like until these videos. I never say "hi" or "hey" or "excuse me" to open people, I always say "Wassssup!"
[youtube] _lpdY-jwNAI[/youtube]
30ish out of 50 approaches. This is the sweet spot, where I'm in state and my energy is very high. There is absolutely no approach anxiety at this point. I'm pretty muscular and chiseled, but really wanted to talk about Mcdonalds and weight gain. After the first approach, I notice this thick booty girl with juicy looking thighs and ass with skirt. I literally run after her. Little did I know that she would be some humpty dumpty nerdy ish. Street game is very noisy, and great practice for voice projection.
About my 40th approach, my brain is hitting a wall at this point. Its like working out, eventually the fatigue will hit you. Many approaches went something like along these lines. I love street game, cuz its very hard to even stop a moving target. (Atleast verbally) Stuff like this stung me months ago, but after a while its quite amusing.
I was skipping and emphatically waving my hands on some Marry Poppins shit lmao while saying Stop Stop!. Girl was like "get away", "no", and "fuck off". She went to her boyfriend, then I followed her, and girl immediately ran away somewhere else. Made a nice little chat with the boyfriend, always love good hospitality. With the twoset, I was just mingling and jumbling stuff from earlier approaches.
Again, turning rejection into self amusement with the lasso thing. Boom, hit up second girl same type of amusement. I ALWAYS say wassup or just compliment others as part of my practice. Just say your 2 cents, which helps you get into state. Would approach at :49, but I'm not down with 15 year olds. 3rd approach was making an observation, then statement. If I legit like something on a girl, then I'll compliment her on it.
Approach 47 of 50. I opened by flapping my arms wildly, word to T.D. in one of his videos. I'm so tired and fatigued that I'm just sorta sluring words now.
Approach 50 of 50. Like before, the more negative the reaction, the more self amused I tend to feel. It took me a long time, but I'm finally there with the "I really don't give a fuck" mentality.