THE

FORUMS

Posted

August 23rd, 2009 at 1:22 AM
Respected Member
Join Date: 07/30/2009 | Posts: 604
If you were in a real life version of SAW, and you needed to convince the killer why he should save you and not the person in Room B; would you have much to say to him but, "Please, NO!"
So if you can't think of a convincing story of why your alive, why YOU matter, why YOU are any better then anybody else in general; then how would a complete stranger, especially a stunningly sexy female stranger?
So what do you do?
Come up with a bunch of super-cool pickup lines and antics to convince cool people to like you just so you have a better reason to like yourself?
Sit inside all day trying to 'find yourself' pondering deep Zen Buddhist questions?
NO! You start enjoying yourself right now!
LIVE - its good advice... But, what does that mean and how does that solve any of the above problems?
What no one tells you is that no one finds his or herself, many people however are being themselves right now. Successful people don't sit in a room figuring out life from affar or go with the public opinion on their personal image. They are out there actively being themselves even if that means sitting inside a garage designing new micocomputer chips, they're getting it done!
The simple truth is those who are really good at 'game' put the time in, not just because they wanted the cheese at the end of the maze but because they had LOVE.
Why what do you mean Surdy?
It's been said that there are only two emotions: LOVE or FEAR. And that's really only half the truth.
Ever been really pissed off about something really stupid, maybe you even were arguing about it with some other person, and then all of sudden you realized that what had you SO angry was really petty and irrelevant?
I mean think of all the problems you have right now in your life... Right now. Write them down... (do it)
Now make a list of all the problems you think a starving Afghan Refugee on the border of Pakistan has.
Now just take a second and think to yourself how many things you have in your life to be grateful for. If being lonely seems like an unshakable problem, consider yourself genuinely lucky for a minute, because you are.
It's a privledge to have the problems you have in your life.
What I am suggesting to you is that all the 'problems' you have are mostly imaginary, and all created in your mind... and as soon as YOU buy into it and say to YOURSELF, 'This is real, this is a real problem' Then *Poof* a new 'problem' arises.
The point to make here is that you don't have many, if any legitimate problems.. your mind does. You must learn to seperate YOU from the mind that you own and operate.
Here's a good way to start (listen to all 15 in one sitting, straight through, take no notes, just take it in):
What you have left when you strip away all the false delusions of insecurity, fear, and pain... all you have left is the REAL YOU and an overwhelming feeling of peace and LOVE.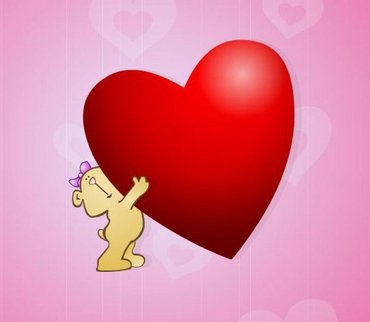 Now onto the title of the piece, 'All you need is love.'
Look at various parts of your life and ask the simple question: Would a person who loves himself and his life do that?
Make a list of things to do.
*NOTE!
do not overcome your 'problems' - this only feeds the delusion that you have 'problems.' As I like to say "You can't fight the Darkness, You must only Follow the Light."
Following your passions, your second to second musings, and dreams will set you free.
How does this make you better with women? Here's the secret thats true of all people: ALL PEOPLE JUST WANT TO BE LOVED!
If you come up enoying yourself, full of love and passion for life, there isn't a lot you couldn't do that wouldn't work on any woman you desire. Ask yourself the questions, how would you talk to, engage, touch and lead people you love? This should guide your interaction - but remember this isn't a church retreat, be sexual and sexually honest with the girls you are attracted to and you will be well on your way to success.
Peace,
*Showcase*
P.S. What do you think?