THE

FORUMS

Posted

April 15th, 2009 at 7:02 PM
Respected Member
Join Date: 03/19/2008 | Posts: 315
Abracada-BRADADE: Igniting Nimbus in cold Zurich (20-22 of March)
Introduction:
Not necessary.
My Story:
Totally irrelevant.
=>
It's actually funny how some of my goals for the BC revolved around the idea of getting rid of old complexes and limiting beliefs. Before BC, I felt like I had to come to grips with the past and fix old issues and things... but now it's like I just don't care about this stuff anymore. I moved past it like it's just not important. Doing this bootcamp made me find a head space where I have better stuff to think about.

Done

.
Day 1
So I had been excited about this bootcamp since the beginning of February when I signed up. I had really been looking forward to this experience and was all happy giggly about it.
But now I was in Zurich. Bootcamp was about to begin in 30 minutes. And I felt like shit. I felt like I didn't want to learn anything more about pickup, I didn't feel like approaching people and socializing, I basically didn't want to do this anymore and wished I was somewhere else.
This was actually the best way to start my bootcamp. I didn't feel like doing anything
but I would do it anyways and no matter what
. I was already outside of my comfort zone. This weekend would certainly be huge.
So basically I feel like I'm going to war walking all the way to the Marriott Hotel, like I am about to bungee jump or some shit. I am actually extremely anxious to take planes and the stress I felt before starting BC was kind of the same. It's really funny how big of a deal I made it; like going to a war and telling yourself you may not come back alive again and just knowing that you will be exposed to intense pressure probably never to be the same person again when you'll walk back home.
=>
LOL , I just love going back and remembering this! This is EPIC!
And now I'm waiting in the lobby for Brad to enter my life. How many times have I tried to picture what this moment would be like; the way he would look, the way he would be dressed like, me yelling "Hey! It's me!", the way he would shake my hand, the way he would fucking change my life...
He was slightly late, and a voice inside of my mind was already saying to me "See man? I told you this was a scam! You've read the Game, you've been warned about this all along the way!" The level of stress I was feeling was almost killing me. This weekend would be all or nothing.
And then he appeared.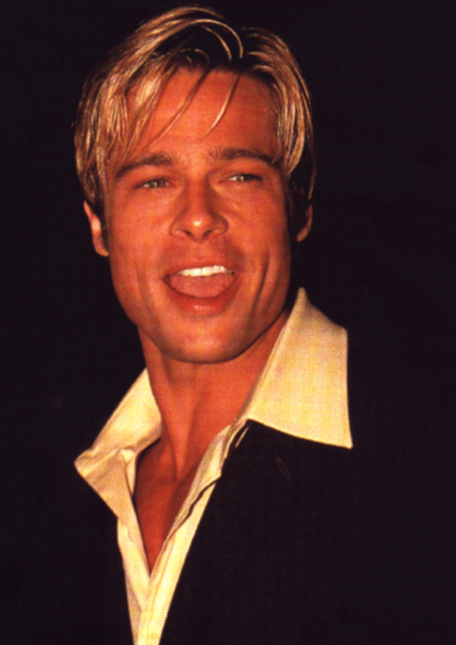 He wasn't alone. There was an intern with him as well. His name was Matt and while I didn't know it at the time, he would have a major influence on my life during this weekend.
=>
I will describe both these extremely solid individuals later.
Well, I was the only student! We quickly got down to business. Brad shared what this weekend would be all about, made sure I understood what I was getting into and he also made sure to understand what I was all about. I openly shared my story with the guys.
I will not discuss the theory they gave me here, since it's only up to Brad to decide if he wants to share this with everyone (most of which are already openly discussed on the forum), but I will definitely elaborate on my own epiphanies during the weekend and the new understanding I got from the key concepts.
Just a little note here
: you may think you know it all, since you've probably tried to accumulate as much knowledge as you could, so the theoretical aspect you gain on the bootcamp may not be new to you; however, what's different during a bootcamp is that while before you may have read a lot of stuff, not only do you hear it again on bootcamp but you also talk about it and
internalize it
. Really think about this, I had read about the free association exercise before, but during the first evening Brad really made me apply it and it is literally changing my life. I'm using this everywhere I go. I will devote an article to this later but I just want you guys to realize that if you would just take very few concepts and apply them in everything you do instead of having this huge arsenal and list of trick, it will probably lift a big weight off your chest and make you more comfortable and natural in everything you do. For me, I feel like not knowing what to talk about will never be an excuse in my life ever again.
Brad gave me a moment for myself to write my letter to my inner chode. I let it all out. I remember writing like a maniac, like it was automatic writing. No one could ever read this! I wrote it all down with such a rage and with so much passion, the words almost weren't important but I particularly remember the way I felt. ALL OUT. Flushed it down the toilets and done. I felt so good after this.
=>
This step is actually really important and would prove so especially after the bootcamp when my old self would try to creep back up but I would instantly remember my glorious farewell to my inner chode on that magical night and fall right back on track.

---------------------------------------------------------------------------------------------------------------------------------------------------------------------------------------------------------------------------------------------------------------------------------
Epiphany number 1
I had always been looking for the next piece, or the next tactic. This is a complete waste of time since there are new tactics and tricks coming out every day. Less is more. It is only when you start using what you have and stopping to look for the missing piece that will fully internalize the mindset that
you are enough
.
This is what will take you to the next level, since you will have no more excuses not to be in-field and take action. At this point of my life, I don't feel like reading theory anymore; I rather feel like going out and getting reference experiences which makes all the difference in the world and is really the opposite of what I had been doing before BC.
=>
It's funny because before, I would read stuff like I wrote in this last paragraph on the forum and think: "Sure man. But I'll be smarter than that and still get some more pieces so that I can any competition and be the best out there." Guys, if you think like I used to do, you are totally fooling yourselves. You're only in competition with yourself in this life. If you doubt this, take a bootcamp. This knowledge is worth the 2'000$ alone.
---------------------------------------------------------------------------------------------------------------------------------------------------------------------------------------------------------------------------------------------------------------------------------
We get into more theory and I am starting to relax. Brad's vibe reminded of something I hadn't felt since my early childhood. He gave off this presence like my childhood friend's cool older brothers. It's like they are just so cool and at ease with the world, they are in a completely different mindset than you, and you're just looking forward to gain as much maturity and to grow at that level yourself. Nothing in his demeanour was forced and he seemed completely agenda less. More on him later...
So off we are into the night.
The fact that we didn't talk about outer game in any shape or form at that point made me completely comfortable and ready to hit the field with nothing in mind.
And now we're at a bar. I go once back and forth just to feel the vibe and the energy of the room, check where the girls are and I tell Brad I'm ready to go.
Socializing time, friendly, warmup.
I go into a set of guys. They are puzzled at first. I quickly introduce myself or whatever the fuck I did and just continue talking about any random shit. Soon enough they start to get physical with me (in a friendly manner, don't go down there guys ;-) and we're really hitting it off, they start asking me lots of questions and since I am listening to them without thinking about anything at all and just expressing myself, the conversation fly's pretty easily. People are just totally cool.
Quickly moving to a four set of girls, I'm already getting physical there. They are surrounding me and I'm just playing around. I basically go back and forth so that each girl can receive some value. Nice. Since I didn't really pick a target and was just being social, I guess I wanted to move to other groups in order that approach as many people as possible. I decide to go direct on a cutie at the bar. She was ordering drinks for her boyfriend who right next to her. So what? He was just being a spectator anyway so I felt okay about making him see a real life pickup. I'm starting to get physical with the girl who's not into me at first: I get more and more sexual.
The atmosphere becomes really playful and she's laughing and shit. I'm having a blast. Decide to move on and approach some granny. She looks freaked out at first but I just keep my state and suddenly she's throwing her arms at me and stuff! Man, each time she tries to talk to me she comes near my ear but also very close to my mouth. I feel a rush of panic, lol! That would be like kissing a guy. Shit, she just loves me but I swear I'm not doing anything at all: natural game at its best. Her huge boyfriend (or husband, or even drug dealer) comes to greet me and he's really happy to meet me. Well, so am I! I can't really remember what they said but they were kind of inviting me over to their place for a drug party or shit. I just love the way Brad sometimes pulled me out of set during the middle of my sentence when I was talking to people. I just went out of set like it was no big deal; without ever feeling the need to end a conversation properly, etc... like I could just come back later and end my sentence if that's what I wanted to. Just epic.
Next, I go into a seated set of older girls talking at the bar. I just fluffed a little and one ended up giving me her card with some cool club recommendations that she wrote on (it's not like I opened with that or anything, but rather it was a result of our overall conversation). Brad texted me during that set to lock-in or steal one of the girl's chair. This was a totally funny situation because I couldn't really steal her chair since the bar was almost filled with people everywhere and there wasn't enough space to move either of the girls, so I decided to try to lean in between them with my back against the bar. Impossible! I really tried to but they were blocking all the space with their legs and there was absolutely no room for me to go there. So what did I decide to do to try to lock in anyways? I just leaned with my elbows on the bar. I can't really describe the position I was in but if you had seen this you'd have had to contain yourself from rolling to the floor with laughter. I certainly thought it was hilarious and carried on with the conversation. Cool set.
At that point, Brad isn't sure where to send me (it was kind of a cockfarm and there was no real point to talk to more guys since I have always been totally comfortable with this). So since I saw this huge group of guys (like 8) with a only one girl, all seated at the back of the bar, I suggested to Brad doing some crazy shit and just go sit myself like with them like I belonged to the group and eventually work my way to the girl. He seemed to like the idea. I went for it no questions asked and proceeded to befriend the group. Some were extremely friendly, some were feeling threatened; none of that mattered tough. I tried to scan for a place to sit; there was none! So I sat on a guy's lap for some seconds, just to buy enough time to try to engage the girl. It was a rather difficult situation and maybe I didn't make the most out of it. Brad took me out of set since I think he clearly saw there was no point in spending more energy on that one; energy that could be spent on something more glorious.
And there they were.
There was a two set of girls on the very small dancefloor. Brad ordered me to go for the tall one. I went in there directly talking about any random nonsense (which I will expend on later). She too was talking so closely to my mouth that I felt she was almost trying to repeatedly go for the makeout. She was older tough and I thought she was bad looking, but when Brad saw this he immediately went to the other girl in order to occupy her. Urghh, I guess I'll just stay there and go for some kind of close! But since Brad was talking louder, he got both of the girl's attention and I went for the other one who was a totally gorgeous blond and blue eyed cutie. She was my perfect HB8.9. What's more? She didn't speak one word of English! Duh. I would have to get physical on that one. I took her in my arms, pretending to talk with my hands, spinned her around, kissed her hand, took her close to me and started to grind her. She was absolutely loving it. Attraction was through the roof. She was laughing really hard and totally enjoying herself just as I was enjoying myself. But then, the other one called her and they had to go. I grabbed the blond girl's hand and went for a quick k-close before she was out the door. Yes, she was having it! And then they were gone. I didn't care at all, I was just happy with myself.
That was it for the first venue.
-----------------------------------------------------------------------------------------------------------------------------------------------------------------------------------------------------------------------------------------------------------------------------------

Lessons:
1) While Brad definitely liked what I was doing, he said I was sometimes falling into entertainer mode and should rather drop this brushfire thing and be more intense like the searing hot coals. Instead of starting high energy (I did things like the tap tap of glory on some girl's head, or even open by yelling "Hey!" trying to get their direct attention, etc.) be more intense, feel your words, just being solid while remaining totally calm and comfortable. Matt made me internalize this the best by saying to me:
Be more like: aaaaaaaaaaaaaaaaaaaaaaaaaaaaaaaaaAAAAAAAAAaaaaaaaaaa
Rahter then: AAAAAAAAAAAAAAaaaaaaaaaaaaaaaaaa (entertainer mode)
Basically, I learned that when you start really high, I would always feel in the past like I was constantly grasping for strings during my interactions. The reason was that if you start really high and set the rhythm in that way, to act congruently would mean like you would have to sustain it. Being intense was all about escalating and leaving more space for the interaction to
grow organically
. I feel like this was one of the biggest if not the biggest lesson I took out of this bootcamp. It would have never occurred to me before.
2) Talking situational was really easy and basically this is what most of my conversations naturally consisted off at first. Once I realized this, I suggested to Brad that I drop talking about situational stuff and avoid it as much as I could just to force myself to work on my creativity and get more reference points with the free association exercise. This actually helped me tremendously because at first I would just fluff, and then I would naturally lead the conversation to topics I was really interested in and passionate about. This conveyed all the right things since I was lowering the standards of things to say by talking about random things while simultaneously giving them some things to grasp at and elicit commonalities naturally, totally letting my positivity and coolness shine through that alone. So when I started to talk about stuff I really enjoyed, the progressive state transferring got even more intense. Feeling that was glorious.
3) I initially thought I was doing well because I was speaking in English (my first language is neither English nor German) so the people could tell I was just a social stranger and were cool talking to me. Totally not true! While this may have been the case, I also know that I can sound like a retard most of the time when I speak in English and that I am not as quick witted as if I was speaking in my first language. Basically, I could make up reasons and excuses for everything that comes into my life but it's not until you hit the field that you get enough reference experience to confirm that what it all comes down to is something deeper. When I'll be out in my hometown again speaking the same language as other people, they may think I'm just a cool fluent speaking guy coming to a trip over here anyway. That shit won't make a difference anymore, I swear to god.
4) Brad asked me many times what the fuck I had been opening with or been talking about. I almost always told him the same thing: "I have no idea!!! Whatever came to mind." This was really a great thing and is the best best proof of my use of the free association exercise and just pure natural vibing. Nothing in my head; golden.
=>
I really took these lessons to heart and Brad could totally tell that I instantly started to work on the feedback received and acting upon it.
-----------------------------------------------------------------------------------------------------------------------------------------------------------------------------------------------------------------------------------------------------------------------------------
The evening was about to become more and more intense.
Second venue:
Okay, right off the bat, this was a more chilled out, classy and quiet lounge.
I only did three sets but each one of them lasted long and went well.
First set: 3 Italian MILF's seated by the bar, getting them all laughing and being physical rather easily. I turn one of them in order to face me more since they were seated in a closed triangle. They told me they were all married, I suggested they should adopt me and stuff like that. It was good fun and I ejected. Brad asked why I ejected. To be totally honest I could have ploughed for two hours and stayed there actually trying to offer more value than I could already take, but they seemed to have been just out together to talk to each other and I didn't want to mess up their evening. Totally respect that. I just didn't see the point to stay in that set.
Second set: Two girls in their thirties (I'm in my early twenties by the way) seated at a table. The idea here was to seat myself with them. Too easy. I asked Brad if he would rather have me directly take the seat or just naturally sit during my ploughing. He suggested going for the second option. So I just went for it. It was pretty smooth and all natural. One of them wasn't speaking English at all, but somehow I got her involved as well. Brad said afterwards that they were really attracted to me, and that I should realize that I have most of the attraction stuff handled almost automatically. I tried to push it and started turning really playful; the interaction went really well but I really felt like approaching more and more people and getting new reference points so I walked over to Brad. He would eventually suggest going back to them all together but they left right after I walked from their table.
Since Brad had made me feel really easy about the notion of attraction, I started to assume it totally. And I went for the 3rd set and probably my best of the evening. Two cute young blond girls, really stylish. I went in with total effortless intensity, and just introduced myself. It felt like I had come home. They started gaming me. One had a boyfriend and I was telling her how cute I thought her friend was. She was saying stuff like: "She doesn't have a boyfriend, just go! Go!" Totally cheerleader type! Dear god. I'm starting to get physical with my target and it's slowly but surely escalating. At one point she decides to test me and just walks away. I take this opportunity to steal her chair, drink her coke and hit on her friend who has a boyfriend. Glorious. She comes back in a hurry. I hug her for the silliest reasons. It's just totally on. The interaction is long and easy. It's almost half past midnight and she has to wake up to work at six this morning. I tell her to come with us but don't force it too much since I don't want to settle for her and sacrifice the evening before going to the club. I would say it would have been possible to hook up with her and we were even discussing the extraction with Matt and Brad but I was more focused on learning than fucking. The deal was like almost sealed. I went for a quick k-close before leaving. I didn't have to chase since she was totally cool with it. I went out of the set while Brad was dancing some tango (if you take a BC with Brad, make sure to ask him to teach you some tango moves, lol ;-) with the other girl. As I was discussing with Matt, Brad came back to us and just as we were about to leave he asked me if I had number closed her. I told him no but that I think I could easily have gotten it. We agreed that I go for the number close just to get me more reference points. I went back to the set, fluffed quickly and got a solid number. She texted me during the whole weekend, telling me how worthwhile the evening had been (she referred to me as "Awesome guy", ....) and we agreed to eventually meet (aka hookup) again if I came back to Zurich.
Let's move on.
-----------------------------------------------------------------------------------------------------------------------------------------------------------------------------------------------------------------------------------------------------------------------------------
Lesson:
1) Pick a fucking target. Pick the target I find the hottest and stick to her even if the friend seems more into me. Go for the glory. I instantly linked this with the mindset I have about people playing to avoid defeat rather than playing to win and only to win. It was there that I made this life changing decision. I have decided to live to win.
-----------------------------------------------------------------------------------------------------------------------------------------------------------------------------------------------------------------------------------------------------------------------------------
Club time:
Okay. Now, I knew I would have to step it up. Being Friday, the venue wasn't completely full. But there were quiet some hotties there. I got a feel for the venue in general and checked the VIP area as well. This is a must since you need to get an idea of where to isolate, etc.
Off we go and Brad sends me into a two set on the dance floor. He told me to go for the better looking of the two: a gorgeous tall blond who was the hottest girl in the venue. First set man! No waste of time! I figured out the rest would be easy afterwards.... lol
She was so tall (and I'm more than average in height), I took her hands and led her to a podium on which I stood in order to talk in her ear. That was brilliant. So we're really hitting it off but she's kinda shy and I keep amping it up with sexual things. We dance a little and she's laughing and stuff, it's just totally playful and cool. I try to hug her but she tells me she has a boyfriend. I tell her he could make himself useful by making us breakfast. So everytime she leans in to talk to me, I grab her more and more and she's quickly overwhelmed. She keeps bringing up her boyfriend and while I'm totally unreactive to it I get to ask her if he's actually here tonight. She tells me no and that he's the bouncer of another club close to the one we're at. I didn't get it at first and thought he was this venue's bouncer! Shit, it's not time to get kicked out yet! Well once I realized he wasn't, I tried to push things even further. Tried to go for makeout but she's just like: "nononononono!" Okay, so I take her hand then hug her, and she's basically saying "nonono" all the time while laughing hysterically. Her friend is intrigued and amused by the scene and totally lets us play, wondering what's going to happen next. I kiss her hands, grind on her, but she's brushing off all my attempts by laughing uncontrollably and saying she can't do that (you know the kind of girl who tells you to leave her the fuck alone but who's actually excitedly running towards you at the same time => attraction). While she leans in an attempt to hammer this into my head, I quickly kiss her on the cheek. I can see her friend gasp and can tell it could be on with her, but she's not the target.
I moved on for some more adventures. We went downstairs to the VIP area and there was this girl seated at the bar (facing it). Brad tells me to go, and I have absolutely no clue what to talk about here but I go anyway and ramble about the first thing that comes in my head.
I quickly introduced myself and the first thought that came in my head was ice cream. Well, free association exercise obliges! I asked if she thought they made ice creams here (may I remind you guys again that I was at a fucking club at that point?) and it all went from here. What do you think happened? She told me we were at a fucking club and that they probably didn't make ice cream here! The point is that it definitely got the conversation going.
---------------------------------------------------------------------------------------------------------------------------------------------------------------------------------------------------------------------------------------------------------------------------------

Epiphany number 2
You can go in with the weakest shit (and this would be even more apparent on Day Two) and still totally make it happen. Just plough until something hits, simultaneously transferring your state to her.
---------------------------------------------------------------------------------------------------------------------------------------------------------------------------------------------------------------------------------------------------------------------------------
I sat next to her and noticed the waiter putting a drink on the bar in front of me. I was like: "Cool man! That's for me." She instantly took it away and placed it next to her. A guy arrived and this is actually how I met her husband. Hahahahahaha.
The guy liked me and we ended up having a nice conversation. I tried to spice it up with her by whispering some crude things in her ear but she wasn't really receptive. Since the guy was really trying to befriend me I talked to him a little more and wandered off for more glory.
We went back upstairs with Brad while I noticed Matt in the corner of my eye making out with a hot blond girl. By the way, this guy kicks ass.
As we came upstairs I quickly got blown out twice basically from girls just not paying attention to me and continuing to walk away while I was yelling at them. What does it mean to get blown out anyway? I tried to incorporate the intensity and went in with more intent as the night progressed. Brad said I was implementing this really well and said he saw real progress during the night. I didn't care at all about the rejections and quickly moved on before I could even think of what had happened. There were some girls all silent on the couch so I just went over and jumped on the couch. In retrospect, I shouldn't have jumped like that on the couch because it showed more boldness over confidence. I should have just walked over and calmly sat down. These girls were really sad! They were just all silent and didn't talk. I tried to get the most out of the situation but it really wasn't flying. I did a mixed four set (2 guys and 2 girls) that were just hanging out in front of the bathroom, I initially thought about approaching the girls but one was on the phone and the other one was hanging on her arm with their backs to me so I talked to the guys. I can't remember exactly how it went but for some reasons I asked them if they were coming here again tomorrow. At that point, one the girls asked me in a bitchy tonality why I was asking this. I came very close to her ear and said: "Because I want to fuck you." I leaned back and casually resumed my conversation with the guys. Shit, she was actually shocked. One of the guys I was talking to was her boyfriend. She stood there paralyzed and I was certainly not going to apologize for it. Anyway, I moved on for more honey.
I go open a two set on the dance floor. Cute French African girl and Asian one. I settle for the one who was French (she was really beautiful) and start speaking in French half the time since I try to keep both engaged at first. I talked about shit like it's cool that she speaks English as well and I encourage her to speak some more since she wasn't really fluent and tell her to say a few sentences, so she tells me shit like she thinks I was cute, etc. I totally misinterpret it further on purpose and exclaimed: Wow thanks a lot buddy! You know I like you too I guess." Hahahaha, she was trying to take it back. What the hell. I started grinding with her and stuff, which was cool because I was getting very physical. I tried to go for the k-close but she told me she had a boyfriend, judging from the guys I saw her with, I didn't really want to press too far and chase too much (honestly, although she was a beauty I went in there more for the sake of getting more and more reference points than anything else).
I go back to Brad and we start to talk. He tells me to go back in for some kind of close. I'm like "Sure". I look back to her and this macho Italian guy is clawing her and there is also another muscled guy next to her. Shit! I look at Brad indecisively. He sees what I see but he's like: "Just tell her she has a bunch of admirers here." No questions asked, I totally go for it. I acknowledge the guy who's clawing her for a second then ignoring him completely and go straight for my target.
The guy is blown out!
I grind with her again, get a little bit more physical but she was over it. I decide to go for the number close since I want those damn reference points more than anything in the world. She doesn't want to give it to me. I press further. I go for it time and time again. One of the guys starts taking her in his arms and I'm still trying to put my cell phone in her hand so that she can type the number. She kind of gets carried away and I'm sticking at it. She's all sorry but she just wouldn't do it. No problem. I quickly put my cello in my pocket and move on.
I did one last set with a couple of girls who were actually seated on couches. I wasn't sure about that one since the girls seemed to be in an animated conversation. I went for it anyway. As I sat down one of the girl's was actually crying!!! LOL
So to make her happy, I decided to make her my target.
It was actually pretty much on, she was hugging me and I made her laugh, etc... Some dude tried to cockblock, I engaged him quickly and went straight back to my target. One girl was between me and my target, there wasn't much space to move but in retrospect I should have exchanged my seat with her. Fucking retrospect! I told her to come home with me and shit like that, but she couldn't because of a flight she had to take that same morning (this was actually true and was the reason why she cried)! I fluffed and stuff but it was stalling. My main issue at that point was how to go back to normal talk after being really crass and sexual. The answer would come to me the day after. But for now, time had come do the debrief and I was really more excited about this than fucking that cute sad teenage girl with makeup running all over her face (yuk!).
- - - - - - - - - - - - - - - - - - - - - - - - - - - - - - - - - - - - - - - - - - - - - - - - - - - - - - - - - - - - - - - - - - - - - - - - - - - - - - - - - - - - - - - - - - - - - - - - - - - - - - - - - - - - - - - - - - - - - - - - - - - - - - - - - - - - - - - - - - - - - - - - - - - - - - - - - - - - -
Debrief happened downstairs at the VIP area.
Brad was happy with me, and we talked more advanced shit. I was pretty confident and thought I had done well for tonight. He basically told me that 95% of what I was doing was right and that I just needed to do little tweaks and everything would be good. My tonality, BL, voice projection and subcommunications were actually good. I told Matt "Dude, this is easy!?"; and he was like "What the hell makes you think that stuff should be difficult?". That guy left me speechless. That was a key lesson as well. I have to avoid falling into entertainer mode at all costs and basically just drop stuff. There is no new piece I need to full integrate. When Brad goes into a set; he's talking. When I go into a set; I am talking as well. So where is the difference? The only difference is that one guy get's laid while the other goes home alone. Time to step the fuck up and make it happen.
When I go for the makeout once and don't get it, Brad has already tried 10 makeout attempts without any success yet. When I walk away and move on, he is still in there going for 10 more attempts until he finally get's it; and he fucking does. This is what separates the losers from the winners. One guy is playing to win more than the other. Time to close. Time to seal the deal. I need to watch Ozzie's section on Transformations at least 60 times (just like Brad did) in order to get more in touch with this mentality. Brad didn't get there by chance and neither will I.

The time had come to step the fuck up.
Overall
: I was kinda disappointed going back to my hotel. I thought that the BC wasn't hard and I didn't feel way out of my comfort zone. Brad didn't really demonstrate that night either. I thought it was just a good night in general, not unlike the ones I have back in my hometown and that I wasn't really pushed hard enough. I felt like the evening hadn't made that much of a difference in my life. I laughed at myself when I remembered being so serious about starting BC and feeling like I went to war! I fucking laughed out loud. How stupid! How ridiculous! How stupid had I been for all these years thinking I had to prepare to talk to girls or learn some stuff before giving myself permission to just do it! How humiliating! How ridiculous I felt about feeling the need to be in state to have a good night! Fuck all that shit! Couldn't I just be a normal guy and talk to people without having any thoughts about it? Of course! And I could do fucking well. Having openers? Having stuff to talk about? Having routines? I mean, why the fuck had I been denying the fact that I had a brain! You see a girl; just fucking go talk to her! What the hell was my fucking problem?! Thinking I had to work to get attraction was denying I already had it and that it would come through naturally! How utterly ridiculous! What was I thinking?!? No need to sing or to pretend to have fun. I don't need to do anything anymore. Here is my new step by step system:
1) Go somewhere where there are girls
2) Open your eyes (yeah this is my opener) and look for the hottest girl
3) Walk to her and move your mouth
No need to pray. No need for excuses. No need for state. JUST GO! Talk! Nothing bad will happen! What could be difficult? How could this possibly be hard? Stop try doing something. Stop supplicating. You don't need anything. I realize that most people here, which includes the person I used to be, tend to want to improve so much and transform themselves in such a different and magnificent way that they utterly forget that they already have most of this shit dialed and the path to consistency revolves just around making little tweaks and small adjustments to what they are already doing before they become totally free.
Well, I would have a complete reversal next evening...
During Day 2, I would go ruther than ever before; sarging sisters in front of their parents, having Brad demolish my reality by demonstrating "The Blueprint" in action (which will be chronicled here in details), suffering hardcore into the night, going all the way down and then up to finding a place of Transformation at the end of the tunnel...
Stay tuned.
Just a little note
:
I had absolute no approach anxiety during the whole evening. I will discuss how an interaction can't actually go wrong during my second day. Basically, I just couldn't afford having approach anxiety during bootcamp. Sure I got blown at the club, but it didn't affect me in the slightest possible way. I now think that if you fear rejection, it is a sign that you aren't going out as much as you should. Everyone gets blown out. But thinking about how much it hurts is a luxury people who go out and make it happen can't really afford themselves to have. They just have better stuff to think about, meaning they are already busy making out with the next girl. This is the identity level change I was seeking. Everything is clear now. I tried to do everything Brad told me to do, I always went for it no questions asked (except when I told him I had already approached, or to get more clarifications on which set he wanted me to approach). When you pay around 3'000$ for the whole weekend, you bet your life that I am more anxious about not approaching the hottest girls rather than being afraid to approach!