Salutations, young cunts. Jeffy here. 
Seems like everybody in the crew caught the flu this week. Let me tell you it sucked ass. Sweats in the night, nightmares about contracting children to commit gruesome murders, visions of the angel of death. Surprisingly however, I was able to knock the sickness out completely in about three days flat through a combination of rest, smashing a full gallon and a half of water a day, high dose vitamin c, himalayan salt inhalers, black elderberry syrup, intravenous glutathione, bacon and Nyquil. 
So I'm back in action and this is where I'll be the next few:
Nov 15-17: San Francisco


Nov 21-23: Las Vegas
Nov 28-30: Seattle
Dec 6-8: San Francisco
Dec 12-14: Los Angeles
www.rsdfreetour.com
/
www.rsdbootcamp.com
We have a 3 person team that handles ALL of your questions about RSD events-- call them any time to talk game or ask any questions you want! Sign your fuckin ass up y'all!
NORTH AMERICA (Toll Free): +1 (888) 546 7286
EUROPE: +44 (0) 2079 934 034
AUSTRALIA: +61 280 155 522
ASIA: +81345789305
<>==========================================<>
Today's video comes from the wilds of the Phoenician Desert in Arizona. In this mystical land, you can find drunken hos all about. I would ask them if they were from Arizona, and if they liked iced tea. Also if they liked skittles and hoodies. Also, did they enjoy getting their rave on for Trayvon? Many, in fact, did. Students got laid as well so I was pretty pleased with the trip overall. 
On the way to the airport, I decided to bust out a quick vblog ona topic that I'd been discussing with Tyler earlier... what are some things that you wish you had learned earlier? After thinking for a while, I came up with several. Check it out:
So basically, in a nutshell, don't look to women and romantic relationships to complete or "heal" you, don't worry about impressing others, just be true to yourself, try not to be so much of a dick, and get your fitness and nutrition handled NOW. 
If you're in your early twenties, this is all stuff that will dramtically improve your life going forward if you take it to heart now. If you're older, well, fuck you it's too late, you're done.
*rimshot* 
Har har yes very funny but it's truly never too late to take action to better yourself, whether that's in the gym or in your interactions with women. 
<>==========================================<>
www.heartofbeast.com
On the shirts front, the Pandurr stuff has been moving out the door pretty well and it's cool to travel and see folks wearing them out at the Free Tour. Getting a lot of good feedback about the line, here's a couple of the newest designs, one of which is the classic DURR shirt, if you recall I wore something similar back in 2011, in this video where I detail an LR where I picked up the girl by pretending to be retarded:
Also in there we've got Empirical and Fifty Shades of Durr. 
In the vblog itself I'm wearing Panduh, our little psychotic anti-hero mascot, which can be seen below as well: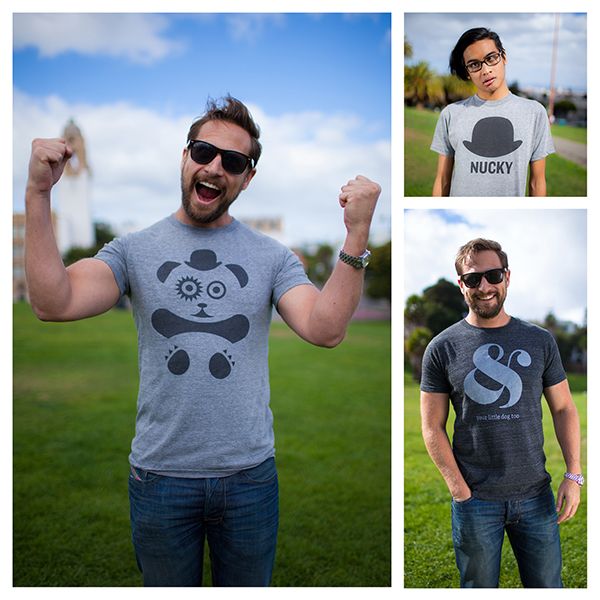 You can check out all of the styles here: 
www.heartofbeast.com
C U Next Tuesday
-j
<>==========================================<>
Twitter:
www.twitter.com/JeffreyLAllenIX
Facebook:
www.facebook.com/RSDJeffy
www.facebook.com/HeartofBeast
Youtube:
www.youtube.com/RSDJeffy
www.youtube.com/JeffyFreeTour