What's up kids... the new year is upon us and DAMN SON, did it start off with a bang: full bootcamp where we spent over 20 hours straight in the field with the students, partying until dawn every night and pulling hotties deluxe. Deluxe deluxe deluxe.
Just got back from the gym, where the perennial New Year's resolution chodes were crowded in, doing curls in the squat rack. Ugh. Hit the showers, now cracking open a beer and the old laptop here to crank out another little article for you.
This video is the third and final clip of Tyler and I in Boston, shot on the Harvard campus, in which we discuss the old issue of "party girls vs. quality women."
Bit of a short, silly vid there, but it does contain a few important points. I think the best insights to take from this are:
1. Altering your approach based on ASSUMPTIONS about what the girl MAY OR MAY NOT PREFER is always a losing proposition.
To me, this one comes down to AUTHENTICITY.
On bootcamp, one of the first things I teach is the idea of "expression vs. impression." If, during an interaction with a woman, your words are coming from a place of "wanting her to stay and keep talking to you," what you are doing is attempting to micro-manage her perception of you.
This SUCKS.
Why? Because it is something that is largely outside of your sphere of influence, and it is pointless and counterproductive to hinge your success or failure on something you cannot control.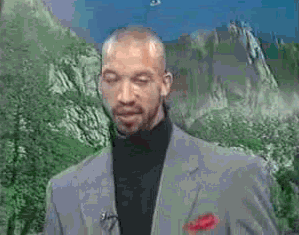 This is why we abandoned the old model of game: approach, say or do something that you think she will respond positively to, you get validation and good emotions from her positive response and lead from there.
The current model is of course as follows: put YOURSELF in the state you want them to be in (fun, horny), approach, you DRAW her into your reality by means of the "emotional contagion" phenomenon and lead from there.
Again, what they think is not as important as how they feel, and ultimately a woman is a WOMAN... with attendant biological imperatives. She wants to get laid, regardless of how she may present herself in social situations. The onus is on YOU as the man to lead, bring that part of herself to the surface, and fulfill her needs.
Look guys. I'm not some spiritual advisor here. I teach guys how to pull hot ass up out the club. Let's not sugar coat things too much. On the other hand however I strongly believe that "if you want to get the one special girl, you have to be able to get them ALL."
In other words, these skills are not girl-specific... they apply to ALL OF THEM. The skills that let you pull a dumbass stripper are the very same ones that will land you the grad student with Rockefeller parents. Hell, that's how I landed my ex-girlfriend, who was about as "quality nerd" as they come... and we dated for nearly four years.
It all comes down to executing the fundamentals.
2. Trying to "sneak in through the back door" or "play it safe" by communicating to her as a FRIEND TO A FRIEND as opposed to a MAN TO A WOMAN is not a winning strategy either.
I mean, I really don't know what else to say about this. Generally, I've found that starting an interaction coming in as a friend and then trying to shift the vibe to a romantic one doesn't work. The longer you wait to make your intent known, the weirder it will be when you finally do.
You must be communicating intent from the very beginning. Now, this does not necessarily mean you are going "direct" with your verbals (although it might). What I'm talking about here is the way you make eye contact with her, the proximity to her while speaking, and the general TONE.
If you want to be "more than friends" with a woman, she has to understand that that's the subtext, right off the bat.
Even if she's a "nerd."
Anyway, romantic date times are at hand good sirs. I'll be back on Wednesday for the final installment of the Jeffy Frontpage Reign of Glory, with a shocking, shocking video where I finally get something BIG off my chest... and reveal the craven dirty secret of the marketing lies of the seduction community, and yes... even RSD.
Till then,
-j
Ready To Master Your Dating Life?