Okay, thought I'd start out the article today with a photo of a hot ass chick, as I wager you'd prefer seeing that instead of my goofy mug photoshopped on some weird tableau every time you check the home page.
I'm smart like that yo.
Anyway....
Unless this is your first visit to RSD Nation, you're undoubtedly aware that in August of 2009, Real Social Dynamics published my first full-fledged book, a novelization of my experiences in the game entitled "Nine Ball."
Finishing this book represented a turning point in my life, as it was the culmination of literally everything I'd been working toward since my childhood. In many ways, it was the "coming of age ritual" that I (and so many others like me in modern Western society) never had; the event that signified my passage into true manhood.
Yaaaaay.... my balls finally dropped. At age 33.
I will never forget the feeling I had on that late spring evening when I typed out the last words of the book, on page three-hundred and ninety-six:
"I pump that shit, screaming, and we go flying over the hill, then coast down Precita, all the way home."

I just sat there for a second, looking at the cursor blink at the end of the sentence. After a short while, I said, out loud to nobody in particular, "That's it. I'm done." The words themselves held a deeper meaning than the surface context. I really
had
made it, "all the way home." It was one of those moments where you don't know whether to cry or laugh or what. I did neither. I just sat there with a strange, calm, happy feeling. Kind of nodding with a new understanding.
Everything before this was just the prelude, and my life could really begin now. I knew this, and it was real, and it was amazing.
After this, I submitted the book to the boys upstairs and we began the process of editing, and then putting in all the work for the launch. Then of course, the inevitable work of promotion.
Dr. Dre once opined that the actual creative act in making an album is only 20%; the other 80% is hustling to promote the damn thing. I'm totally fine with that. Hell, I LIKE that part.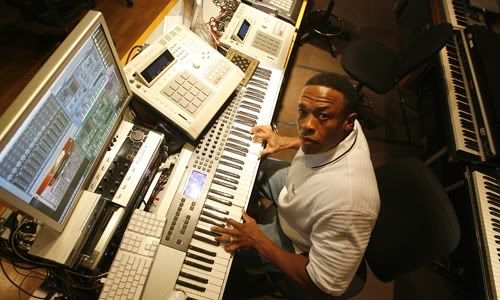 I went down to LA last summer in the middle of the launch hype to help out on Tyler's Bootcamp and it just so happened that he had some journalists along that weekend from Sinning In LA, a local counter-culture magazine. These guys were very interested in RSD and wanted to know more about the book, so we flipped them a copy and I sat down with them to do a little Q&A.
They just put up their review of the book this week. You can see a little snippet of the interview we did here... I like it cause I look TOTALLY FUCKIN TAN AND RIPPED (or sunburned and retaining water, depending on how you look at it).
Anyway, the main point I want to get across with this article has nothing to do with all this aftermath stuff. I wanted to talk about the process of writing the book itself.
During the launch and in the sales copy Tyler often noted that this book was a project that I'd literally spent fifteen years of my life on, and that the actual process of putting it all together took me almost a year. A year of eight-hour days, five days a week, sitting in front of the computer till my brain felt utterly fried. Only to go to sleep, wake up and do it all over again.
It was a trip, because in the process of doing this, over time I could actually feel myself getting incrementally smarter, in the same way one gets physically stronger, bit by bit, over time when you go to the gym.
This was not like writing some article, or even a 30-page paper for school. I actually had to increase the "RAM" in my brain to be able to juggle the scope of a 400 page book all at once, to be able to see how all the thematic elements worked together, the plot etc etc.
Some people upon reading the book may have been surprised that it took me as long as it did. "Well it's mostly field reports hurr durr there's no way it took that long man."
I mean, seriously? Until you've personally written a book on the order of this one, just shut the fuck up. You may think you know, but you have no idea of what the process is like. After this experience I doubt I will ever again dismiss anything another professional does as being "easy" until I have first hand experience doing it.
Thing is, with RSD we don't want to make hits, we want to put out classics, programs that will truly stand the test of time. Couple that with the intensely personal nature of this book and it may begin to become clear why it took so long. This had to be perfect, down to every comma and word choice.
In fact, that's one of the reasons why I put off writing the damn thing for so long. The book ends in 2006. At the time, I sort of vaguely knew what the book was going to entail and how it was going to end, yet I didn't even start the project until late 2008.
At first, I thought, "Oh, well, this will be pretty easy. I'll just slap the reports together and add some shit at the end." However, once I started to go through everything, it began to dawn on me what a truly herculean task this thing was going to be.
First of all, I was going to have to go through and select which of the several thousand posts in my archives were relevant to the themes I wanted to explore and would actually propel the story forward while fitting into a coherent narrative. Every single word in that book is in there for a reason. I had to develop an overarching structure for the book that made sense, before I even embarked on the writing. I wanted it to have a certain symmetry, like a song or a poem. A very LONG song or poem. A beginning, middle, a climax (or two) and a distinct ending.
Then, before doing anything else, I was going to have to translate the reports themselves from "OMGWTFLOL" internet language into something viewable by human eyes. That meant putting in actual punctuation, paragraphs, correcting a bazillion grammatical errors and so on. This alone ended up taking several months.
(And oddly enough, even with seven people editing it, THIRTEEN typos made it through to the final edition. sigh.)
After this, I would have to weave all the threads together skillfully and seamlessly so all the stylistic pieces fit... so people would be aware of it without being aware of it, so to speak. I wanted this to be a book that you people could enjoy on a variety of levels. Like, you could go as deep as you wanted with it... if you just wanted to laugh at the crazy Jeffy doing his crazy shit, that's great; if you wanted to explore the more profound lessons and pathos and all that, well you could do that too.
All of this was pretty daunting, but the worst part, the part that really made me put it off for so long, was that I knew I would have to go back and re-live everything that I had gone through. And not just revisit it, really and truly EXPERIENCE IT AGAIN on a visceral, emotional level. This was an absolute necessity if the book was going to have the impact I wanted. I wasn't gonna be able to just go through the motions; if this thing was going to resonate on any sort of real level with the reader, I would have to feel
everything
just as deeply as the day it happened, from the demented stripper mania right up to that night at the dinner table when the SWAT team kicked in the door and dragged my father away.
I was like, "Really? Cause I already went through that once, and it SUCKED."
Nonetheless, as time passed, it started to become clear that if I didn't sack up and write this book NOW, I might never write it. I was in that sort of perfect period where I had enough distance from the events to be more objective about them, but right on the danger zone where if I put it off much longer I would start to forget critical details.
It was time to step up and get this shit out of my head, once and for all. I HAD to do this, for me.
So I sat down and started. Every day that passed, every mind-numbing 8-hour session in front of the computer yielded maybe 0.25% progress towards the completion of the project. It was unbelievably frustrating, to sit and do so much work and have it mean so little.
Then the next day. And the next. Not only was it hard work intellectually, but I was also putting myself through the fuckin wringer emotionally. I cried about once a week. I would casually mention this in set when I told girls I was writing a book, and they would stare at me, incredulous. I would complain to anyone who would listen about the difficulty of the process, hoping for some kind of insight or at the very least camaraderie. Nobody understood or seemed to care.
How could they?
Months passed, with no end in sight, no light at the end of the tunnel whatsoever. I would often sit in front of the computer for hours, not actually working but doing elaborate calculations on how long it would take to finish, much like the guy who comes on Bootcamp and just wants to know how long it will take for him to "get good." I would sit there and calculate how long each section might end up being, then add them up over and over again to get different totals of how long the book might be.
"If I do this many pages a day, and the book is going to be this many pages, then it will take me this long." And on and on and on. Many days, I spent more time doing these calculations and ruminating over how long it would take than I spent doing actual work!
And again, every day, putting in hours and hours for no perceptible improvement.
Finally, something snapped. I just said to myself, "ENOUGH. Nobody gives a fuck about your bullshit. It doesn't matter how long it's going to take, even if it takes TEN YEARS to get done. Even though you can't see the light at the end of the tunnel, there's nothing else you can do but keep your head down and continue plugging away, and have faith that it will be done SOMEDAY. Shut the fuck up and WORK."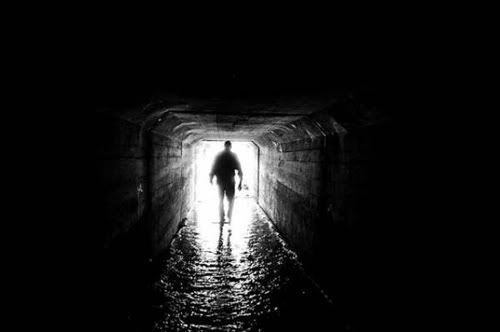 In the end, that's what it took. Once I adopted that attitude, it didn't matter. I slammed through and hammered the rest of the book out in a few months. And the rest is history, as they say.
For me, this might have been the most important lesson I got from the whole experience of writing the book: If you're working towards some far off goal, whether it's the perfect physique, your magnum opus, or even SICK GAME, if you are constantly wringing your hands over "how long it's going to take" and generally "sweating the process," you're doing yourself a disservice.
Not only are you engaging in a pointless exercise, you are often DETRACTING from your own progress, expending energy on bullshit, energy that could be used in striving towards the achievement of the actual goal.
So that's why I wanted to write up this article... to share this small yet ever-so-vital lesson with you guys.
That's why I do this job, to be honest. That's why I continue to put myself out there in a straightforward fashion, despite the trolls, the morons, the h8rz, whatever. I realized when I wrote the book that it would be "pearls before swine" to a lot of these fucktards but it doesn't matter.
When I started writing it, it was all about me. Like I knew ever since the day that SWAT team kicked the door in that eventually this would have to come out. And it took 17 years to do so. But by the time I was finished I knew that it wasn't just for me anymore… it was for everyone else who ever felt the same way or experienced on any level the things that I did.
I wrote this shit for "US."
From the bottom of my heart, thank you.
-j
Ready To Master Your Dating Life?