Time flies when you're being awesome.
Seems like World Summit 2009 was only a couple weeks ago. In reality, we're almost headed back to Vegas to do it all over again this August. As such the Sucka Free Crew and I have been hitting the streets hard in the Consensual Sex Van to bring the motherfuckin real even harder this time around. If you are smart you'll be there.
In the meantime, I'll be doing up some articles. Today, we're releasing a video that will be familiar to anyone who attended Summit last year. This was played as my introduction, right before I took the stage at the Venetian. Alexander had done a little "Fight Club" themed intro, and so I wanted to go further and actually ended up doing a scene-for-scene reconstruction of the first ten minutes of the film "American Psycho," based on the book by Bret Easton Ellis.
For your consideration, I present...
"American Nineball":
hahaha you saw my ass. lol I trol u
Aaaaanyway...
When I released "The Jeffy Show" back in 2007, it represented the sum total of everything that I'd ever learned about game up until that point. If you've seen the program, you know that at that time, my game centered around the old memorized routine stacks. Of course there was more to it than that; I always brought my own unique style to every interaction (and often ended up inventing my own, completely new scripts in the process), but nonetheless there was always something vaguely mechanical about my pickups.
That's not to say that I didn't experience a high level of success; the fact remains that I used those old routines and tactics to bang over a hundred women. My game back then represented a desire to STANDARDIZE my interactions, and it worked. Underneath it all however, I felt that these forms, these constructs I had built, although adequate in most situations, ultimately were less than ideal when faced with the true, dynamic range of possibilities in any given interaction.
As Bruce Lee once said, "Too much horsing around with unrealistic stances and classic forms and rituals is just too artificial and mechanical, and doesn't really prepare the student for actual combat."
Here we are three years later, and I've still been going out consistently, developing my game to a level of refinement that I never thought possible. Where it is almost effortless. The club environment, which used to feel like a chaotic maelstrom of data coming assailing my mental frame from every direction, now feels as serene and comforting as my backyard garden on a misty morn. I can see the girls' "congruence tests" coming at me like a slow motion punch being telegraphed from a mile away; as they throw all their effort into it, I calmly step aside, watch it go by and smack them on the side of the head. They have no chance in the face of my (literally) professional-level game and they know it.
It's a nice feeling. lol.
What's changed since 2007? The best way I can describe it is I am more RELAXED. The elaborate forms have been abandoned in favor of simplicity. I have become more in line with the identity of someone who is good with women… it has been my reality for so long now that it just IS WHAT IT IS. Nothing more. There's nothing left for me to prove, not to others but more importantly not to MYSELF. I don't have to pick up every girl I see, because I know that I probably could. And not in the old "chode" way of thinking ("hurr durr I coulda got her if I wanted to") but legitimately.
The best way I can describe it is "ultimate congruence." Where you go from learning, to doing and end up at BEING. When you're at that point, it just WORKS.
Lee said, "When one has reached maturity in the art, one will have a formless form. It is like ice dissolving in water. When one has no form, one can be all forms; when one has no style, he can fit in with any style."
He went on to say, "I don't think it is important whether a side kick is performed with the heel higher than the toes, as long as the fundamental principle is not violated."
This is why I get so frustrated when I read things on the forum like, "OMG Jeffy tell me the difference between opening ratios for direct vs. natural which is more consistent?" The question itself is invalid, like asking, "What is the marital status of purple?" You're looking at the wrong things.
Rather than trying to determine what the best line is, or what the appropriate response is to a particular situation, you would do better to seek to understand and integrate knowledge of the underlying PRINCIPLES at play. This is what I have come to realize in the years since Jeffy Show was released. This becomes readily apparent when you look at infield footage of the RSD instructors. Every one of us brings a radically different style to the table, yet we are all adhering to the same basic principles.
Having said all of that, I'd like to take a comprehensive look at the principles which form the pillars of my current game. These are concepts that are at once very simple, yet profound. As such, I believe each one warrants an article of its very own. Over the course of the next several weeks we will examine them together, one by one.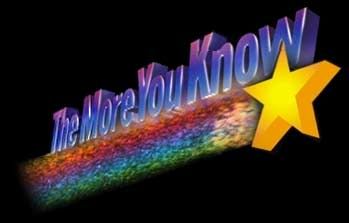 Without any further ado, I present the Pillars of Jeffy Game:
1. Using the principle of "whatever you feel, they feel" to draw them into my reality (sexual, fun)... everything I say, I do solely to amuse MYSELF
2. Never qualifying myself in ANY way (this is extremely subtle and comes down to tiny things the novice would never even think of, or if they were aware of it would probably end up "overthinking" and defeating the purpose)... truly do not care what anyone thinks, how a particular move might "make me come off" to them, I am not in that headspace of IMPRESSING people AT ALL... 100 percent EXPRESSION
3. The ability to sense very keenly what the emotional tenor of the interaction is and balance on it like a wave... backing off the TINIEST amount when I sense it's starting to go sideways but still keeping the pressure on
4. LEAD LEAD LEAD LEAD LEAD/ASK FOR THE SALE
5. Never take anything seriously including myself, remain utterly unfazed by anything that happens in field and execute gameplan methodically and dispassionately
6. simple physical accosting stack
7. Sharp wit and large vocabulary, verbals always have tinge of flirtatious sexuality to them
8. Seemingly narcissistic persona with an underlying self-awareness that it is in fact ridiculous
9. Persistence and bold moves... I will not give up until I have LITERALLY done EVERYTHING in my power to make it happen and she is GONE from my field of vision/vicinity
10. Sexual state projection... BONERS NOT "KINO"
There they are. Raw, uncut and full of GLORY NIMBUS, as the cool kids say.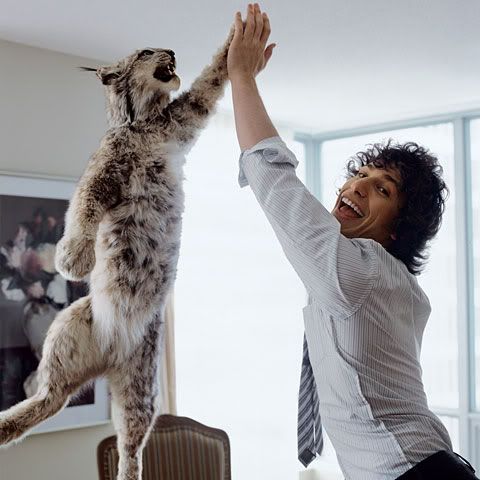 Like I said before, I'm going to do a very thorough breakdown of each one. For now, I just want you to ponder them. Take a look, weigh each one, and think about what it means to you. As each article is released, I look forward to a healthy dialogue about each one in the comments section. This should prove vaguely amusing if we are lucky, and may even have the pleasant side effect of helping your game.
Talk to you soon.
Ready To Master Your Dating Life?