Here at Real Social Dynamics, we have a unique culture, which I think is pretty cool.
It's undeniable that we're at the vanguard of the industry when it comes to researching and developing the latest technologies in the realm of social dynamics. As we discover things, we inevitably have to come up with names and labels for them, so certain "buzzwords" get formed that people who follow our stuff adopt. Furthermore, as a crew we've sort of developed our own lexicon for describing everyday things and events as well.
Hey, rappers do it all the time. So can we.
As sort of a funny side-effect, this has sometimes made us the butt of some good-natured jokes.
"Oh, RSD huh? MINGER NIMBUS GLORYWOOO AUTHENTICITY TIMES DELUXE!!"
"Yep." Just sort of give a tight-lipped smile and nod.
So yeah, we have our share of buzzwords and lingo up in here. One that gets bandied about quite frequently these days is the phrase "core confidence."
Core confidence means having a sense of self that's independent of any external validation. This is the opposite of what we would call "situational confidence," wherein you derive your self-worth from external factors such as the approval of others, the environment, your possessions, the way you look, etc.
Why is it important? Simply put, having core confidence allows you to access, at any time, the charismatic part of yourself that is attractive to ALL people.
Now, it's one thing to talk about it, and another thing entirely to actually have it. Because I know that many will read the above and think to themselves:
"That's all well and good, Jeff... but how do I GET it?!"
The answer is interesting, because core confidence isn't something you have to "get" or "acquire." You already have it, in a sense. Awakening to it involves a process of coming to certain realizations about yourself.
Each weekend, on Bootcamp, one of the first things that I ask each student, point-blank, is the question, "WHO ARE YOU?"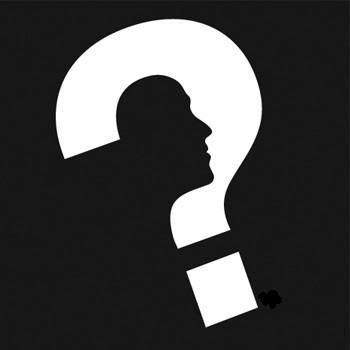 Most of the time, they reply by giving their name and then staring blankly at me. "I'm Bob."
Great. Fantastic. You are Bob. Well, what do you stand for, Bob? What do you value most? What is your purpose in life?
"Durrrr... I dunno."
I see. Well, given your answers here, is it really any surprise that you have to look to external factors to prop up your confidence?
No. It's not. So let's change that. Let me tell you a story.
Back in 2005, I was a bit of a mess. I was having a ton of success in terms of my sex life, ripping it up in a carnival of sexual abundance the likes of which I could never have dreamed of in my days as a "chode."
Nonetheless, something was missing. There was always this nagging feeling that despite my success, I was still just a devious nerd, subverting the social order and getting girls who were "out of my league" by means of trickery.
Finally, things came to a head and I had to get away. I moved to Spain briefly where I embarked on a serious journey of self-discovery and introspection. I came to realize that I was using sex with all these girls as a way to give myself confidence. "Well, if I can convince a complete stranger to let me put my weener inside of her, I must be an ok person, right?"
Wow.... oooookay....
There was one problem with this, however. Ultimately, this external validation game is not one that you can win. It's like trying to fill up a bucket with a hole in it. It's NEVER going to be enough.
So I knew something had to change. It was around this time that I read "Awaken the Giant Within," the seminal self-development book by Anthony Robbins. In the book, Robbins cuts to the heart of this very issue by forcing the reader to really look inside themselves and come up with the answers to the questions I posed earlier. I'd encourage you to do the same, right now. Go through the following questions and take a few minutes to jot down whatever answers you come up with.
1. Who are you? That is, what roles do you play in your life, and to whom? How do you see yourself when you are at your BEST?
2. What do you value most? How do you embody these values?
3. What is your purpose in life? Why are you here? What would you like people to say about you when you are gone?
Just by virtue of having answered these questions, you've taken a huge step towards complete core confidence. It comes from an unshakeable conviction of who you are and what you're entitled to. It's what allows you to take on the type of charismatic attitude that gets people reacting to you regardless of the situation that you're in.
Further, you know what you've been through in life, and you trust yourself to get by in any situation, no matter what.
You know you offer value simply by communicating in an authentic manner, and if they don't see it, it's their issue... not yours. You know that your life perspective and energy have an inherent value whether others acknowledge it or not.
If you've seen The Jeffy Show, you might remember that I had quite an awesome hairstyle in that program (if you haven't seen The Jeffy Show, you're missing out big time, get it immediately). It was best described once as "dirty-ass JBF Agent Mulder with a beard meets Fat Elvis with a mullet." It was the kind of haircut that would make girls come up to me and say things like, "You look like an asshole," and then start making out with me, passionately grasping the luscious mullet locks in their little french-manicured hands.
So it came as quite a surprise to many when I came out a bit after the program was recorded and SHAVED MY HEAD. People were straight tripping. "Dude," they'd exclaim, "that was like the best haircut EVAR! Why would you throw that all away?!"
I was frankly a little surprised at the strong reactions. But the truth is, I had just gotten sick of all the upkeep. Spraying it with magical mists. Styling it. I was even using a straight iron on the mullet part to make it longer.
So, one night, I'm sitting there using the straight iron on my mullet, and it hits me: "This is like a GIRL, yo." Like, it was literally taking me as long to get ready as your average WOMAN. So it had to go.
I was in Melbourne at the time. I walked out, demanded that I be provided with a set of hair clippers, and went to town on it:
So there I was, bald as the first monkey shot into space. A SPACE MONKEY.
To be completely honest, there was another reason that I shaved it. Tyler had recently told both Tim and myself that he thought we were too dependent on our appearance, that we were deriving too much of our confidence from it. So part of me wanted to go ahead and make myself as UGLY as possible, just to shake things up a bit. Would I have the same success without my glorious haircut?
For the first week I was walking around in a state of shock at what I had done. Every time I looked in the mirror, I was reminded of what a ghastly mistake I had made. I felt like the biblical hero Samson, who derived his tremendous strength from his hair. After it was shaved off, he was captured by the Philistines and had his eyes burned out. I feared a similar fate awaited me at the club.
The weekend rolled around, and once more it was time to hit the club. How much of a difference did you think that it made?
...
ZERO.
There was absolutely no substantive difference in terms of my "game" or in women's responses to me.
So I decided to take things further. With the help of fellow RSD coach Alexander, I took a razor to what was left of my hair and crafted it into a HARRY POTTER MOHAWK.
What, might you ask, is a "Harry Potter mohawk"? Well, here... have a look:
Now, how much of a difference do you think THAT made?
...
...
Ok... it made a LITTLE difference. Heheh.
I mean, I'm running BOOTCAMP with this monstrosity on my head, we're going to high class venues where people are dressed nicely.
Really though, the effect was negligible in the overall scheme of things. I'd run up on girls, ask them, "HEY... do you believe in Harry Potter?" Regardless of the response, I would proceed to do a bizarre, theatrical twirl letting them view the full glory, and then say, "HOW ABOUT NOW?"
Oh, you've convinced me. Now I believe. What?
BOOM. I'd roll into my standard game and all was well.
That's not to say it was all sweetness and light. One evening, as I'm prowling through the club, I feel a tug on my arm and some woman is glaring at me. "Hey guy," she snarls, "1994 called. It wants its haircut back."
I chuckle and reply, "Oh, I see. Well, YOUR MOM called... she wants HER haircut back. IN THE ASS."
She looks stunned for a second, then you can feel the ice break. She takes a step toward me and puts her hand on my arm again. Grinning, looking into my eyes, she says "Oh my god… who ARE you?!"
I feel myself smile, one of those smirks that you just want to slap off my face. If this was a tv show, this is the part where I would turn to the camera and wink at you.
*wink*
I know damn well who I am. That is core confidence.
You value your own opinion of yourself more highly than the opinion of others, and determine your own value by criteria that are your own. You know that your acceptance in any particular situation is no threat to your well being. You know what your best qualities are and even if others don't see them or acknowledge them, you know very well that they exist.
In closing, you know now what it is that you have to do:
Go out and get a bizarre, social terrorist haircut.
Just kidding. If that's what you really want to do though, don't let me stop you. Hell, to this day I'm still cutting my own hair with scissors, while drunk. The mullet is returning, only this time it's wild and free of serums and mists. It's like McConaughey meets Bell Biv DeVoe.
So yeah, maybe you actually should.
Just remember to post the pics to the forum.
Ready To Master Your Dating Life?