Salutations and welcome to the final installment of my little stint here on the front page. I think over the last three weeks, everybody's gotten to know me a little more intimately, and that's great. Awww.
Well guess what bitches, you're about to get to know me a lot better.
I just got into Tahoe, where I am taking refuge as I flee the barren San Francisco January in order to hone both my snowboarding
and
my ruthless motherfuckin beast mode skills. About to go to Safeway to stock the pantry, but before I do that let me drop the bomb.
I'm posting this late at night so Tyler and Papa won't likely see it for several hours, because this video could literally the company itself. It will probably be removed by the morning.
Fact is though, I straight don't give a fuck anymore. I am sick of all the fucking lies. I'm sick of being the rah rah front man for something that I know in my heart is simply a cruel marketing hoax.
Fuck it. it's time to get this off my chest. Behold, the unvarnished TRUTH at the bottom of the eternal "GOOD LOOKS DEBATE":
Well, that's it.
I mean, seriously, if you are not good looking like myself this entire endeavor of "success with women" is basically a pipe dream, a hobby like World of Warcraft with little or no practical application in the real world.
I'm 5'7" (and a HALF), weigh 180 pounds, drive a 1980 Ford Econoline and cut my own hair while I'm drunk. If you aren't up to these standards and metrics ur basically kidding yourself.
Sorry. Go fuck a 4 and cry, because it's good to get it all out of your system.
Well, this concludes my takeover of the RSD Nation frontpage. It probably also concludes my employment with RSD, but so be it. A man's gotta do what a man's gotta do.
I will miss all of you and you can come visit me at my new job at the Taco Bell on Guerrero and Duboce.
Namaste motherfuckers,
-j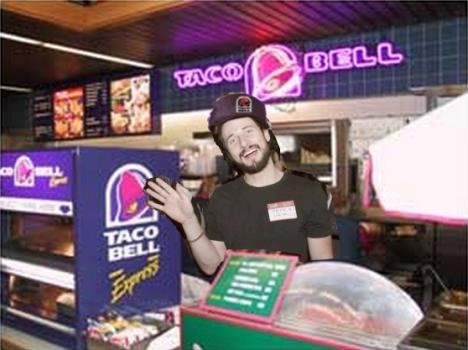 PS:
Ready To Master Your Dating Life?