DURR
Hey kids it is I, your intrepid spiritual advisor Jeffy, back for some more of whatever the hell it is we do around here. Self development, banging hos, etc etc. Bout to roll out to Scottsdale aka HOTTSdale with Owen this weekend for Bootcamp, and am looking forward not only to the nice weather but also the fine young that shall no doubt be gamboling about in the night. After that, my schedule is as follows:
Nov 1-3: Phoenix (with Tyler)
Nov 7-9: San Francisco
Nov 15-17: San Francisco
Nov 21-23: San Francisco
Nov 28-30: Seattle
Dec 6-8: San Francisco
www.rsdfreetour.com /
www.rsdbootcamp.com We
have a 3 person team that handles ALL of your questions about RSD events-- call them any time to talk game or ask any questions you want! NORTH AMERICA (Toll Free): +1 (888) 546 7286
EUROPE: +44 (0) 2079 934 034
AUSTRALIA: +61 280 155 522
ASIA: +81345789305<>==========================================<> Now, since we're talking about hotties, I figured this would be as good a time as any to release that video I shot in Atlanta last month at the top of the Westin. In this clip, I explore a very common question that often comes up at the Free Tours, and that's this: Why is it that a guy who can easily talk to cute or average girls will sometimes freeze up when faced with the more attractive women. Now, when you first start learning cold approach pickup, most likely you suck balls with ALL of the girls. Then, with time, perseverance and intelligent direction, you eventually attain a level of competence with the average to cute girls. But when you step to the so called dimes, you somehow flub the play despite knowing exactly what it is that you SHOULD be doing. You CHOKE. The fact of the matter is, everyone chokes from time to time. What exactly is happening here? Well, by definition, choking is WORSE performance than you are usually capable of, because you perceive that there's more on the line. Now, the so called choking phenomenon has been studied extensively in sports, and we are learning why exactly this happens and how to stop it. Modern neuroscience has given us some insights, and I explore these in the video. Check it: Basically, when you learn a skill and become good at it, unconscious processing systems are at work while you execute it. When you stop to think about it, you often interfere with these systems, and end up tripping yourself up. In one study, skilled golfers did better when executing a putt quickly, rushing through without conscious thought. Taking your time and trying to gauge the situation when you've already trained it into the ground can make you worry, and consequently you end up "fucking the dog," as they say. Your cerebral cortex is the area of the brain responsible for learning skills and adapting to new situations. As you learn, however, the control shifts to cerebellum. This is when you begin to experience so-called "unconscious competence." In fact, you actually
can't
consciously access the cerebellum, and so when you try to consciously manipulate whats going on, you grind the gears. BEEP BOOP BEEP DOES NOT COMPUTE.... FAILTARD MODE... ENGAGE Now obviously, you need to strike a happy medium. You need to pay SOME attention to your actions to see the windows and go through them, you can't (in most cases) just plop yourself in front of the with a dopey grin on your face and expect her to suck your dick. That would be nice though, I suppose. Anyway, it appears that the best way to do this is to employ a short mantra that summarizes what you're trying to accomplish. In the case of pickup, this might be the word "Smooth" or "Lead" or "positive dominance." (AGAIN, this assumes that you are already operating with a basic level of competence in cold approach pickup, but are dealing with an unfamiliar situation that you perceive as being high pressure, ie. stepping to the hotter girl) Another thing that can help you to avoid the dreaded choke is to remember your successes... replay a highlight reel in your head of all the times you actually stepped to a hot ass girl and actually made it happen. You be all like, "Damn son, you've done this shit before. Ain't no thang but a chicken wang, ya lil BEEYACH!" Furthermore, avoid dwelling on rejections. It's something I've said time and time again, but all the best guys simply don't write failure to the disk. They internalize any lessons there are to be gleaned from the situation and move forward. Ultimately, however, the best way to handle this whole "choking" issue is to confront the anxiety head on... step to the hot girls regularly and watch your entitlement rise. At one point, you were probably scared of the average girls... so it's no different. How do you get better at fucking girls? By fucking girls. How do you get better at fucking hot girls? By stepping to and fucking hot girls. period. lol.
<>==========================================<> In other news, the launch of the new shirt line PANDURR has been pretty amazing so far. The combination of lower price point and more accessible design seems to be a winner. These things are flying off the shelves. It's kept me pretty busy fulfilling all the orders. High quality problems, I guess. I was talking to my biz partner about it, and I was saying that with the Beastmode shirts, I felt they were a little too high concept. Personally, there were only like four styles from that line that I wore on a consistent basis. With Pandurr, however, I feel that every fucking shirt is rock solid. I find myself wearing them all the time, to the club, the gym, just kicking around town, whatever. I think we really worked out the kinks here and struck gold with this new line. http://www.heartofbeast.com
(this design is called "Horse," and in case you don't get it, the shirt basically says "FUCK YOU". *sigh*... too much fun.)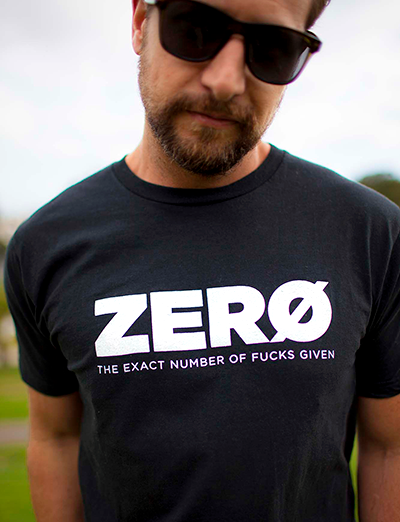 Basically, Pandurr is an inside joke told by a genius second-grader who likes to eat paste. Don't try to understand, just accept. Become one with the DURR here: www.heartofbeast.com Also, Beastmode Blowout is still in effect while supplies last! We've got a fair amount of the v-necks left, but when they're gone, they're gone into the annals of history forever. lol "annals." Anyway, that's it for me today, and I'll see you cats again next time! -j <>==========================================<> Twitter:
www.twitter.com/JeffreyLAllenIX Facebook:
www.facebook.com/RSDJeffy
www.facebook.com/HeartofBeast Youtube:
www.youtube.com/RSDJeffy
www.youtube.com/JeffyFreeTour
Ready To Master Your Dating Life?